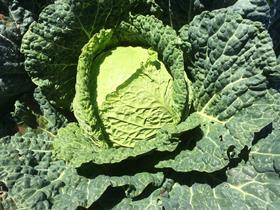 Tozer Ibérica, the Spanish subsidiary of UK company Tozer Seeds, continues to expand its product range with new varieties that meet the needs of today's demanding and dynamic market.
"We are very satisfied with the new additions to our already extensive portfolio. We have managed to improve resistance to some of the most common pests, increased yields per plant and improved uniformity," says sales manager José Carlos Grajeda.
"For farmers it is essential to ensure quality seeds that guarantee good harvests. That is why our job is to constantly innovate to always offer them the best."
In celery, TZ7708 joins more established varieties like Monterey, Julius and Loretta. Tozer describes it as "vigorous, dark green in colour and slow spiked, allowing harvesting to be brought forward by up to two weeks compared to other varieties from the same transplant date".
The company has also developed four new pre-commercial varieties of rocket with high tolerance to mildew, along with a new chard variety that is also highly resistant to mildew and more vigorous that those already on the market, and six new highly resistant varieties of spinach.
In cabbage and pak choi, the focus has been on finding varieties adapted to different climates and growing cycles. Vanguard, Tantour and Victory are the latest additions to Tozer's cabbage range, while Optimist is the new pak choi variety with high adaptability throughout the growing cycle.
In kale, the popular Black Magic variety is joined by Cobra and Mamba, both having notable improvements in yield and uniformity, and the latter being specially adapted to growing conditions on the Iberian Peninsula.
Finally in leeks, Tozer Ibérica has introduced five new varieties: Exeter, Norwich, Oxford, Canterbury and Nottingham. "Darker in colour, with a longer stem and erect leaves, they have come to perfect the previous varieties," the company says.
Based in the Murcian town of Fuente álamo, Tozer Ibérica has grown steadily since its establishment a decade ago. Today it has a team of 12 people, and its constantly evolving catalogue offers a high degree of specialisation. Other crops such as tomato, pumpkin and Kalettes complete its vegetable offer.