Annabella Donnarumma, an experienced fresh produce buyer and much-loved member of the Italian trade, has died unexpectedly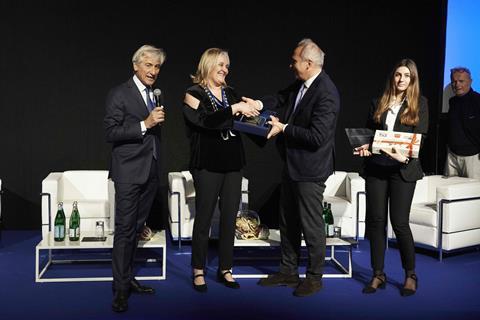 The Italian fruit and veg trade is in shock following the unexpected death of Annabella Donnarumma, head of fresh produce at major southern Italian retailer Gruppo Megamark.
Originally from Naples and a linguist by education, Donnarumma was widely known and greatly respected in the European fresh produce business as one of its leading procurement specialists.
Before she joined Megamark at the start of 2022, she spent almost five years as managing director of Eurogroup Italia, and at one point had a parallel role as MD of organic specialist Campina Verde Italia – both companies are part of German retail giant Rewe.
Prior to that, Donnarumma was commercial director of Univeg Trade Italia, the company she joined as Bocchi Trade in 2007. During the previous 15 years, she worked as a commercial manager for Eurogroup.
"I was particularly saddened to learn of this sudden, unpredictable and painful news," said Paolo Bruni, president of Italian produce marketing agency CSO. "I remember Annabella as a determined woman with clear ideas, and always jovial, friendly and sunny with others. I am really shocked and hurt."
Donnarumma was also a founding member of the Donne dell'Ortofrutta, an association established to promote the role of women in the fresh produce industry.