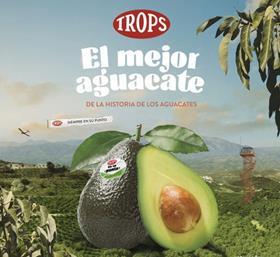 Trops has launched a new campaign to promote avocado consumption in Spain.
The campaign, which will run through to June, will span different media, with a strong emphasis on digital media through social networks and collaboration with influencers such as nutritionist Carlos Ríos, creator of the Realfooding movement. It will also feature sponsorships activities on primetime television.
It is aimed at people who make home buying decisions who value the importance of a healthy diet, and seeks to reinforce the quality, flavour and versatility of Trops avocados.
With more than 2,800 associated growers, the Vélez-Málaga-based cooperative is the leading European producer of avocados and mangoes. It is responsible for more than 40 per cent of avocado production in the Iberian Peninsula.