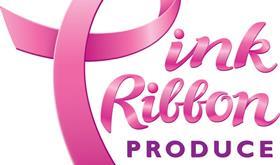 US-based banana and exotic produce distributor Turbana Corporation is once again teaming up with its retail partner, Price Chopper, to promote healthy living through the consumption of fresh produce.
Launching on 6 October and running until 2 November, the Pink Ribbon Produce campaign will educate consumers about healthy eating habits and active lifestyles, while raising funds for breast cancer research and awareness.

During the initiative, 100 per cent of bananas sold at Price Chopper will feature stickers that position Turbana as a 'Proud Supporter of Pink Ribbon Produce'.
The money donated by Turbana and Price Chopper consumers will go directly back into the communities.
Funds raised by this initiative will go to the National Breast Cancer Foundation and provide mammograms and educational programmes to help save the lives of thousands of uninsured women, while educating people how to fulfil healthy lifestyles.

"We are happy to be partnering again with one of our loyal partners, Price Chopper, on a campaign that we believe in and that we've seen directly help benefit women, families, and consumers alike," said Marion Tabard, Marketing Director of Turbana, in a press release.
"We hope to have another great year and raise significant dollars to help Price Chopper's community and the greater community at large."

Earlier this year Turbana and Price Chopper teamed up for the Produce For Kids' Get Healthy, Give Hope spring campaign on 16 June-27 July.
The campaign educated consumers on healthy eating with fresh produce, while raising funds for local children's hospitals in Price Chopper communities.
The campaign raised a total of US$10,828.70, which was donated to Children's Miracle Network Hospitals and the Children's Hospital at Dartmouth.