Row over number of rejections on EU imports of Turkish lemons and grapefruits rumbles on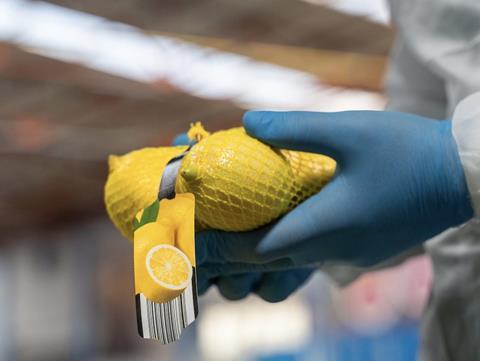 Spanish lemon and grapefruit association Ailimpo has put out a press release showing that the European Union rejected a total of 49 batches of lemons and grapefruit from Turkey in 2022/23 for the presence of banned pesticides or chemicals exceeding MRLs.
The findings, reported by the European Commission's Rapid Alert System for Foodstuffs in the European Union (RASSF) system, indicate that 43 batches of Turkish lemons and six batches of grapefruit were turned away at the border last season.
Among the banned active substances detected were Buprofezin, Butachlor, Chlorpyrifos, Chlorpyrifos-Methyl, Benzalkonium Chloride, Fenvalerate, Phenbutatin Oxide, Prochloraz and Propiconazole.
The authorised active substance found to exceed the MRL was Imazalil. In some cases the levels found were six times the MRL. The data shows that some rejected lots contained up to four active substances banned or exceeding the MRL.
Ailimpo director José Antonio García commented: "For us, this official EU data is very important because it is proof that the control system in Turkey does not offer sufficient guarantees.
"It is also important that retailers know this data so that they can adapt their supply strategy."
Responding to the findings, Mustafa Arslan of MDA Tarim said: "As a company, we take this situation very seriously. That is why we provide technical support to our farmers with the technical details of spraying and fertilisation, which we attach great importance to, and continue monitoring until after harvest".
Arslan highlighted the ongoing efforts made by the Turkish sector, under the leadership of the Agriculture Ministry and Ministry of Commerce, to tackle the issue, including banning the importation and use of banned chemicals, as well as their production in Turkey.
"At MDA Tarim, we, together with our producers, have achieved compliance with European Union laws in recent years," he said. "We will continue to develop in the fields of green energy and sustainable agricultural policies along with the European Union pesticide and residue regulations, which are constantly followed by relevant ministries and exporters' associations."
Arslan pointed out that the timing of Ailimpo's statement – ahead of the new Spanish citrus season – suggested other factors were at play.
"Our Spanish colleagues, as before every season, are carrying out an image campaign against Turkish products through lobbying efforts. Of course, we respect this situation as an effort to protect its own producers," he said.
"We would like to thank our Spanish colleagues, who [have] enabled our country to transition to higher quality and healthier production faster and made Turkish products unquestionably more effective, reliable and popular in Europe.
"I would like to state that we will always be happy to invite them to our country to carry out more detailed examinations and analyses, to conduct research and, if they wish, to benefit from their knowledge for a healthier future in Europe. We are ready to assist in all kinds of cooperation and research."