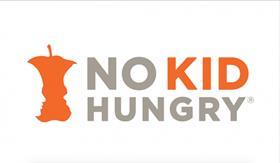 Dole Food Company and Dole Packaged Foods have joined forces to partner with No Kid Hungry, a campaign to end childhood hunger in America.
One in four children in the US could face hunger this year because of the coronavirus. With school meals programmes closed for the summer and as kids start the new school year, they urgently need help to ensure they have the healthy food they need to learn and thrive.
The all-brand strategic partnership by two of the world's largest providers of fresh and packaged fruits and vegetables, healthy foods and snacks comes at a time when millions of school-age children have lost the healthy meals they once depended on at school.
The alliance involves the two Dole companies providing direct product donations in impacted cities, nutrition education and at-retail initiatives to tangibly address hunger and ensure all children have access to three healthy meals a day.
"With school meals programs closed for the summer and millions of Americans struggling to afford food for their children, the work that the No Kid Hungry campaign does to provide meals to children in need is even more pressing," said Tom Nelson, president and chief executive of Share our Strength. "We are proud to partner with companies like Dole with the resources, reach and retailer relationships that can help No Kid Hungry remove the obstacles to getting kids the nutritious meals they need – both during this crisis and every day."
Under terms of the partnership, which came into effect on 1 July, Dole Food Company and Dole Packaged Foods will provide assistance to No Kid Hungry in three areas – direct donation of healthy foods to summer meals sites, virtual engagement with No Kid Hungry's sister campaign Cooking Matters, and the New Year Hunger Campaign: Consumer Education through Retail.
"The No Kid Hungry campaign has a mission similar to the pledge that all Dole companies have committed themselves to for more than 150 years: nutritious food is the bridge to healthier, happier lives and stronger more inclusive communities," said William Goldfield, Dole Food Company's director of corporate communications. "Produce is the key to this and we believe that everyone should have access.
'The Covid-19 crisis has amplified both the needs to support communities and to stay healthy,' he added. 'We are excited to join with No Kid Hungry and step up to the challenge of our times. It is more important than ever."
David Spare, vice-president marketing for Dole Packaged Foods, said that in the wake of the pandemic, more and more families have been forced to face hunger.
"This alliance combines the global resources and distribution and retail network of Dole with No Kid Hungry's track record of providing kids with the nutritious food they need to learn and thrive,' Spare outlined. 'The partnership also aligns with our recently announced Dole Promise which aims to increase access to sustainable nutrition, decrease food waste, plastics in packaging and carbon emissions."