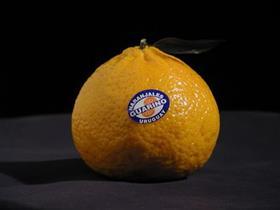 Uruguay expects to export between 120,000 and 150,000 tonnes of citrus this season as it targets new sales in the US following the recent opening of the market.
And with negotiations also underway to relax trade restrictions in China, Vietnam and the Philippines, the Latin America country's citrus exporters could soon find they have even more opportunity to develop their international business and reduce their reliance on their largest market, the EU.
That's according to Federico Montes, a Uruguayan government advisor on agriculture, who told El Observador he anticipated total production would be approximately 350,000 tonnes this year, 49 per cent higher than the frost-affected volume turned out last year.
During what will be the country's first full season with access to the US market, Uruguayan exporters are understood to be aiming to send around 8,000-9,000 tonnes of citrus to American receivers.
According to Montes, the campaign has begun with a good-quality crop of slightly smaller early-harvesting Satsumas.
The first containers bound for the US are due to depart in around one week, with demand in the market said to be strong following a loss of some local production.
Shipments of navels, Salustianas and Valencias, will follow in due course.