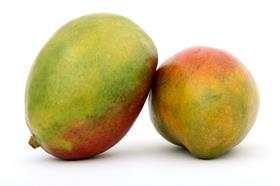 The US Department of Agriculture (USDA) is conducting a referendum among eligible first handlers and importers of fresh and frozen mangoes to determine whether they favour the continuance of the National Mango Board (NMB).
The referendum will be held from 21 September - 9 October, 2020. First handlers who handled and importers who imported 226 tonnes (or more) of fresh mangoes or 90 tonnes (or more) of frozen mangoes in the 2019 calendar year are eligible to vote.
Eligible first handlers and importers of fresh and frozen mangoes will receive a ballot and voting instructions directly from USDA.
Formed in 2005 under the Mango Promotion, Research, and Information Order, the NMB's mission is to increase consumption of mangos in the US by inspiring consumers and educating them about the culture, flavour, and nutrition of mangoes, while bringing the industry together.
The value generated by the NMB programmes over the last six years has resulted in an additional gain of US$508m for the mango industry.
From 2005 to 2019, the FOB value of mango imports increased 142 per cent from US$262m in 2005 to US$635m in 2019.
NMB promotion programmes have contributed to increasing consumption to 1.47kg per capita in the US, a 73 per cent increase from 2005.
According to United Fresh Produce Association's Fresh Insights for Foodservice Spring 2020, mango is the top growing produce side item among all fruits and vegetables with a 154 per cent increase on menus in the last four years.