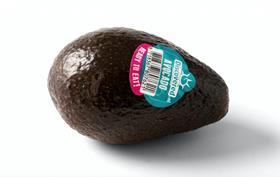 It is a mark of the future potential of avocados that the difficulties encountered during the Covid-19 pandemic have done little to delay action on key sustainability issues. Dutch importer Yex has faced various labour and logistical challenges this year, yet efforts to develop its sustainable packaging continue, as does its campaign to promote the versatility of avocados to consumers.
Measures taken in various avocado-producing countries to prevent the spread of Covid-19 have had multiple effects on the avocado supply chain, according to Yex's commercial manager, Edwin van Leeuwen.
"The quarantine restrictions in South Africa meant that there were not enough people to work in the harbour to load and unload the boats,' he said. 'This caused big delays on shipments to Europe. In Peru, the whole healthcare system was badly impacted, delaying harvesting and packing by several delays. When issues are this big, there is not much you can do as an import company. The only solution is to have a good split between several countries. During a period like this you can't be reliant on just one sourcing country, as the risk of non-supply is too great."
According to van Leeuwen, the primary effect has been on logistics and labour availability. "The latter has affected most fruit and vegetable businesses across Africa and Latin America, causing a lot of problems," he said. "With airfreighted imports, logistics was a bigger issue, due to the cancellation of the majority of passenger flights, which made it very hard to find space. If there was space, the price was incredibly high."
Nevertheless, he said, demand for avocados has continued to grow, albeit with a major shift in sales channels. "When restaurants, cafes and bars closed, the foodservice sector totally disappeared, which affected the wholesale business,' said van Leeuwen. 'Retail, on the other hand, has grown explosively in volume over the last few months. With restaurants opening up again, we expect to see sales balance out once more."
Through its website, Discovered.nl, the company provides information and inspiration to consumers in an effort to demonstrate the versatility of avocados. "We want to show how consumers can eat avocados at various moments of the day, including breakfast, lunch and dinner, but also in ways specific for the summer, for BBQs and salads," said van Leeuwen.
Sustainability is also a key factor, he said. "Resources need to be sustainably used, and it is important to farm in a sustainable manner," he stated. "We therefore work with long-term partners across the world to make sure all processes are followed properly. At Yex we are phasing out plastic as much as we can. Black plastic is a real no-go. At the end of the year, we will launch our new packaging for avocados. The initial reaction from our customers has been very good so we have high expectations. This is another step on our sustainability journey."