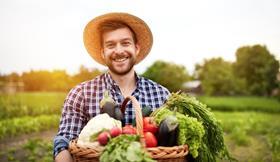 The European Council of Young Farmers (CEJA) has welcomed today's (23 November) vote on the Common Agricultural Policy (CAP) reform by Members of the European Parliament (MEPs).
According to CEJA, the vote provides certainty to farmers and allows them to plan for their future, with the group stating that eyes were now on national governments who were preparing their CAP national strategic plans.
The group called on the latter to 'be bold and provide the next generation of EU farmers with the adequate tools to make our sector more sustainable, resilient, inclusive and competitive'.
More than three years after the EU's executive presented its legislative proposals on the post-2020 CAP, MEPs voted on the three new core regulations which will shape the reformed CAP for the period 2023-2027.
"Today's vote is a significant milestone which allows us to look more confidently at the future, bringing the farming community much-needed certainty", stated CEJA president Diana Lenzi. "We now need to focus on the implementation phase and make sure that national governments do what it takes in their CAP strategic plans to efficiently address the severe generational renewal challenge at stake in our sector".

The new CAP foresees an increased young farmers' support including a minimum of 3 per cent of national envelopes for direct payments to finance the complementary income support to young farmers (CISYF), installation aid and investment support targeted at young farmers.
CEJA said the increased support constituted a step forward and called upon Member States to align adequate instruments for young farmers to further develop their farming activities and improve their living conditions.
Coherence and consistency between EU guidelines and national legislation would be necessary and required to ensure a successful transition to the new CAP, it added.
'CEJA and its member organisations will remain very attentive to the content and implementation of the CAP national strategic plans and continue to cooperate with national legislators to fine-tune these,' the organisation stated. 'Young farmers are committed to drive positive change to EU agriculture be it on the fronts of sustainability, economic competitiveness, climate action or social inclusion.
'For best possible results, they need both EU and national policymakers to play their role in ensuring a coherent and ambitious CAP delivery.'