Discounter's December sales exceeded £1.4 billion for first time, spurred by cost-of-living crisis and World Cup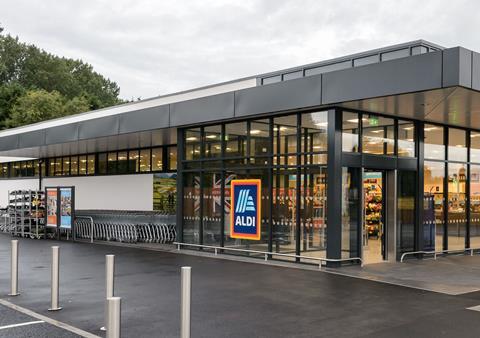 Aldi recorded its best Christmas sales ever in Britain, with revenue up by over 26% year on year in December.
This sales growth at the UK's fourth-largest supermarket reflects shoppers' need to save during the ongoing cost-of-living crisis and the fact that the World Cup coincided with the lead up to Christmas. The result was that Aldi's sales topped £1.4 billion in December for the first time.
Customers bought more than 1,700 tonnes of sprouts from the retailer in the weeks leading up to Christmas, but it was in meat, chilled desserts, fresh cheeses, and snacks such as crisps and nuts that the retailer enjoyed its biggest sales growth.
Giles Hurley, CEO of Aldi UK and Ireland, said: "This year, Christmas was all about family and football as people came together to celebrate in a way we've not enjoyed for years. I'm immensely proud of our amazing colleagues who once again went above and beyond to deliver an amazing Christmas for our customers."
Aldi was named Christmas Retailer of the Year at the industry-renowned Quality Food Awards, with the discounter also winning prizes for 48 of its products, including having the best mince pies and the best pigs in blankets.
Meanwhile, the supermarket carried on its year-round partnership with Neighbourly by donating thousands of meals on Christmas and New Year's Eve to local charities, food banks and community groups across the UK.
The retailer also continued with its £250,000 Emergency Winter Foodbank Fund.