Comment: Fresh produce firms must remain agile to meet fluctuating demand, as well as considering investment in automation and AI, as they face up to supply chain instability, inflation, labour shortages and climate change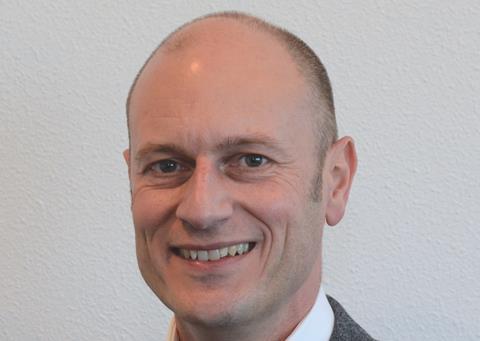 As we look forward to 2023, the food and beverage industry will explore new avenues for products, sourcing and technology to become better equipped for the unexpected.

For the fresh produce sector in particular, ongoing global and local challenges are forcing firms to reassess just how they do business. Many are looking to technology to help them progress to the next level in 2023, while scaling their businesses to meet consumer demand and address the pressures of supply chain instability and climate change.
Anticipated trends and predictions that fresh produce businesses need to consider in 2023 include:
Supply chain agility and cost: Disruption is the new normal. An unpredictable future is the only certainty we know for the global supply chain. Coupled with the inflation of commodity prices and other external factors such as geopolitical tensions and extreme weather, the food and beverage supply chain needs visibility to spot issues sooner, and agility in planning and execution to meet demand. Food and beverage businesses will diversify their raw material and supplier options further in 2023 to make up for supply disruptions. As such, suppliers will need to meet demand as accurately as possible to ensure smooth operations and to optimise production.
Manufacturing automation: Undoubtedly, the global labour shortage has become a post-pandemic issue affecting the output of the food and beverage industry. Given the pressure to maintain supply with heightened demand, businesses will need to invest in Industry 4.0 technologies to make up for the lack of employees. An example of this is using image recognition with machine learning (ML) so robots can automate labour-intensive tasks that previously required human eyes and decisions, such as in sorting, grading, cutting and slicing.
The rise of artificial intelligence and machine learning: Artificial intelligence (AI) and machine learning (ML) solutions will be more heavily adopted for businesses in the cloud. For example, a dairy company implemented a machine learning model that optimises the yield and minimises waste in cheese making. In the past, the company could only analyse production output and a few contributing parameters – such as protein, butter fat, and temperature – by looking backwards, which was too late to improve the yield. Today, the dairy can adjust the process continuously, considering many more contributing parameters. A 1% improvement in yield already equals $500,000 of cost savings. We will see more of these smart cost-saving use cases being implemented next year.
Accelerated food innovation: Another top trend will be swapping out ingredients, sourcing from alternative suppliers, and decreasing pack sizes because of shortages and price increases. This will have an obvious knock-on effect on the product portfolio of food and beverage businesses. Besides that, true food innovation is becoming the new norm. In fresh produce in particular, we'll see the continued rise of precision and vertical farming, in combination with the introduction of new varieties that are more environmentally efficient to grow, using less water and fewer crop protection chemicals.
Sustainability and transparency: As climate change becomes a more imminent threat, the fresh produce industry will continue to be affected. Organisations will need to consider alternative local sourcing for products and lean into machine learning for energy, water, and food waste reduction. Moreover, full supply chain transparency will continue to be top of mind, as governmental and public pressures push organisations to share their progress on sustainability and transparency.
Marcel Koks is the food and beverage industry and solution strategy director at Infor, while Mikael Bengtsson is one of the company's industry principals. Infor develops enterprise resource planning (ERP) solutions for the food and beverage sector, as well a number of other industries. Its software helps with tasks such as product lifecycle management, supply chain planning, and asset management, making it easier for businesses to improve food safety, minimise waste, and provide greater supply chain transparency.