NFU to focus on bringing resilience and profitability to British farming over the next 12 month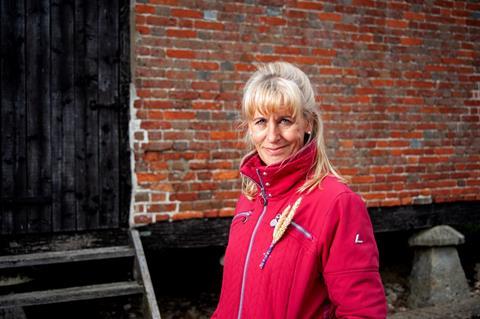 NFU president Minette Batters has expressed her hope that 2023 will be "the year that the government gets serious about British food and farming".
In a special New Year message, she urged ministers to deliver the policies and support needed for British farmers "to thrive domestically and in markets around the world" and said the NFU will be focusing on bringing resilience and profitability to British farming "no matter what the next year brings".
Reflecting on an unpredictable and turbulent past 12 months, Batters emphasised that events such as the war in Ukraine, last summer's drought, and surging input costs have all "made the job of producing food throughout the world so much harder".
However, she hailed "a number of successes" as a result of the NFU's campaigning in 2022, namely an increase in the number of seasonal worker visas to 45,000; securing funding to level up rural communities through the Rural England Prosperity Fund; and recruiting eight new agri-food attachés overseas to help drive exports of British food abroad.
Despite falling domestic production in a number of fruits and vegetables, she added: "I was very pleased to be able to end the year with a meeting with the Prime Minister, Rishi Sunak, where I pressed, again, the importance of food security and home-grown food production. In the summer he made a commitment to monitor food self-sufficiency and I am reassured that he continues to take this issue very seriously…
"If we are to continue delivering for the nation, we need to see him honour his pledge made at the NFU Hustings event in August – to support British farming by setting a target for the nation's food security, with a statutory duty to report on domestic food levels.
"And we need clarity on policies like the Environmental Land Management schemes, which will ensure we are able to plan financial resilience into our businesses and continue to produce climate-friendly food alongside green energy."
Batters also stressed British farmers' "ambition and drive" to produce more renewable energy and work towards the NFU's commitment to reach net zero by 2040.