British Berry Growers survey reveals that 80 per cent of growers feel they 'no longer have a partnership' with UK supermarkets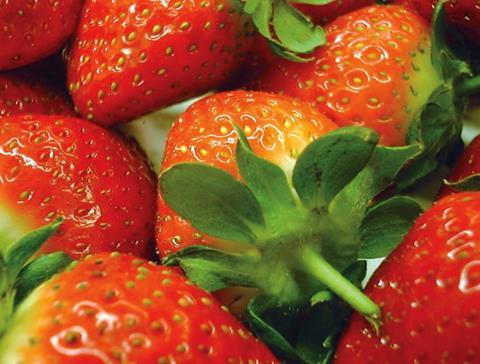 A new survey by British Berry Growers, the industry body representing 95 per cent of British berries sold in the UK, has found that 80 per cent of British berry growers feel they no longer have partnership relationships with UK supermarkets.
Not one grower said that they had "a true partnership" with their retail customer, and almost half (40 per cent) of grower respondents said that UK supermarkets are only interested in buying on price, according to the study.
Confidence in the future of the berry industry is also low, with two-thirds (68 per cent) of British berry growers reporting that they have scaled back their future investment plans. Only 4 per cent of grower respondents said they are planning to invest more in the future.
These revelations come on top of an independent study by consultancy Andersons Midlands, which showed that supermarket returns are failing to meet growers' inflationary costs of production.
The Andersons report showed that between 2021 and 2023, it cost on average 18p more to produce a punnet of strawberries (400g); 21p more to produce a punnet of raspberries (200g); 23p more to produce a punnet of blueberries (200 g); and 21p more to produce a punnet of blackberries (200g).
Yet, the amount paid by UK supermarkets on average for a punnet of strawberries and raspberries within this period increased by just 4p (2.3 per cent) and 11p (6.9 per cent) respectively. While the amount paid for a punnet of blackberries and blueberries actually decreased by 6p (- 4.6 per cent) and 13p (-7.5 per cent) respectively.
Despite supermarket returns that are failing to match cost of production increases, and consumer price rises, shopper demand for British berries continues to grow significantly year-on-year, British Berry Growers said.
Data firm Kantar reports a 11.4 per cent growth in the value of the UK berry market since 2022 from £782.4 million to £871.3 million. In the same time period, market volume grew by 8 per cent with 126.9 million tonnes being sold.
The growth outstrips that of the wider fruit category (including berries) – whose value grew just 7.8 per cent and 0.8 per cent in volume.
However, British Berry Growers has issued a warning that this growth is unsustainable in the long-term.
Nick Marston, chairman of British Berry Growers said: "Growers will go out of business and those that do survive will reduce their investment in planting unless there is urgent action to address fairer returns within the domestic market.
"It's clear that consumers want to buy British berries. But we're not going to be able to meet that demand if the industry contracts."
British Berry Growers' concerns are echoed in this week's cross-party House of Lords Horticultural Sector Committee's report. The report acknowledges the harm that the lack of long-term contracts and fair returns is doing and further argues that the sector is "under-prioritised and unappreciated" by policymakers.
British Berry Growers took the unprecedented step of publishing weekly retail sales data from its members to reveal which supermarkets are the most supportive of British berries. Whilst berry sales increased overall in 2023, some retailers showed far higher growth than others highlighting the potential for extra sales the berry category offers to the whole High Street.
Marston continued: "It makes little sense that retailers are increasing the price per punnet for consumers but not passing this onto the growers who need it to cover their spiralling costs of production.
"It's not a shock to us that the House of Lords Horticultural Sector Committee said the future of horticulture looks 'bleak'. We hear about those struggles from our members every day.
"We urge supermarkets to do the right thing by their growers and we urge the government to take urgent steps to address seasonal labour uncertainties, unfair returns and secure long-term growth. This is not just about berry growers – the future of UK food security, biodiversity and our nation's health is at stake."