Logistics sector needs clarity on new post-Brexit regulations to keep UK trading, says industry group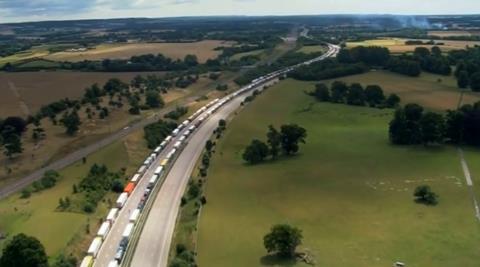 Business group Logistics UK is urging government to prioritise the needs of the logistics industry, as Parliament continues to debate the Retained EU Law bill.
Kate Jennings, the group's policy director, says, while regulatory simplification has its benefits, the scale of the task ahead of the government must not be underestimated if the UK's highly-interconnected supply chain is to be protected.
"Logistics underpins the whole economy and so is affected by changes to legislation relating to a wide range of areas, including employment, safety, the environment, competition and finance," she said. "With so many processes subject to potential change, there is a real risk of putting our sector into limbo."
Transport companies have demonstrated time and again over the past few years that logistics is agile and flexible – coping with challenges ranging from the Covid-19 pandemic to EU exit, IR35 reforms and the supply chain shocks caused by driver shortages and the impact of the war in Ukraine, as well as political uncertainty and rising inflation, Jennings said.
"Easing the regulations governing our sector could save costs, drive efficiency and competition. However, our members want clarification that change will not compromise standards and safety for staff and businesses, as well as the wider public," she said.
According to the government, more than 2,400 pieces of retained EU law are currently in scope under the proposed legislation.
Jennings is urging government to reassure logistics businesses that they will have time to adopt any new business practices or apply new regulations with no risk to the supply chain.
"As the government's own impact assessment recognises, businesses face uncertainty, familiarisation and implementation costs," she says. "With less than a year until the changes potentially come into force, we are urging government to work with our members to understand the non-negotiable standards which our industry works to, and allow them time to implement any new processes and procedures, to ensure UK business can continue to trade effectively both domestically and internationally. Failure to plan means planning to fail."
The Retained EU Law (Revocation and Reform Bill) will create powers to reform or sunset retained EU law by December 2023 or 2026 at the latest. The Department for Transport has the second highest number of pieces of law in scope.
Logistics UK is one of the UK's leading business groups, representing logistics businesses which are vital to keeping the UK trading, and more than seven million people directly employed in the making, selling and moving of goods.