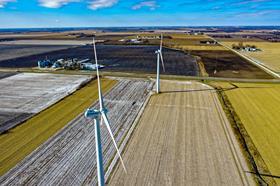 The latest edition ofFresh Produce Journal, ourSustainabilitySpecial,is now available for subscribers to read on the new FPJ app.
Download the app to your smartphone or tablet from theApp StoreorGoogle Play,or read the issue on yourdesktop. The app isfree to download, and anyone can access our news feed, with the latest fresh produce stories, video and podcasts.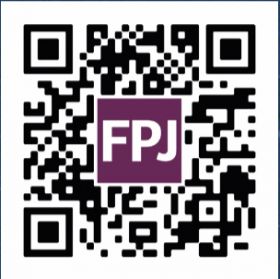 If you're not already a subscriber, you can sign up to FPJ for just £125 a year. This includes 10 print copies of the magazine and digital access for a year.
Progress through technology
In this issue we showcase a host of innovative new technologies that are driving efforts to make fruit and vegetable production and packaging more sustainable, while minimising food waste and reducing profit losses.
With swift and ambitious action required to slow global warming and prevent a climate catastrophe, we shine a light on opportunities in hydrogen fuel and rail freight, the latest developments in sustainable packaging, advances in quality control, and a supply chain data platform designed to reduce product losses and boost returns.
Sustainable supply chains are dependent on retail support, however,and the controversy sparked by Aldi's decision to lower the price paid to banana producers from next year is a reminder that sustainability doesn't come cheap. Alistair Smith, Banana Link's international coordinator, outlines the impact of Aldi's 2021 banana contract price on both Ecuadorean growers and the wider sector.
In an exclusive interview, GlobalGAP's long-serving chief executive Kristian Moeller tells us why he believes making sustainability pay, and healing the disconnect between rural farmers and urban consumers, is so critical to the future of agriculture.
And we offer analysis of the landmark Agriculture Bill, which farmers hope will signal an exciting new dawn for their industry after Brexit.
In a forthright debate, AHDB Horticulture and dissatisfied petitioners set their stalls out ahead of a pivotal ballot on the continuation of the statutory levy in January.
We also bring you a heartening feature on how Covid-19 has driven unprecedented demand for local produce in Wales, injecting a new sense of purpose in a fragmented sector.
However, the situation is precarious in the seed potato sector, which is facing an anxious wait for the outcome of Brexit negotiations as suppliers size up the impact on the vital export trade.
In addition, we profile two of our Heroes of Fresh Produce, PML and Blue Skies, as well as reporting from this year's National Fruit Show Live on progress towards domestic production of figs, olives and even citrus.
We hope you enjoy the read.