Five-year evaluation confirms 53 per cent of parents reported increased veg consumption with repeat campaign involvement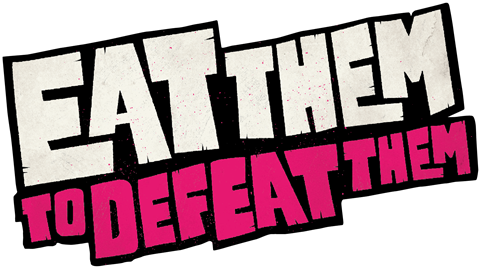 Veg Power and ITV last week (12 July) announced five-year evaluation data from their multi-award winning Eat Them To Defeat Them campaign, which confirmed that repeated involvement leads to increased kids' veg consumption over the long-term.
Not only that, some 53 per cent of parents with children involved in the schools' programme reported a long-term benefit in not only the volume of vegetables consumed, but also the variety, Veg Power said.
"With 29 per cent of children eating less than one portion of vegetables per day, these results are an important step in improving children's diets and the health of our nation," Veg Power said in a statement.
"In addition, the findings suggest that more children should benefit from exposure to the campaign as poor diet in childhood not only disadvantages them as kids but also into adulthood, resulting in ever increasing healthcare costs and lower productivity."
The Eat Them To Defeat Them campaign inspires kids to eat more vegetables by combining the power of advertising with a schools' programme. It brings together a huge alliance including TV advertising, celebrities, supermarkets, chefs, schools, communities and families.
Since it launched in 2019, the campaign has directly generated an additional £132m in vegetables sales, equivalent to 1.4bn children's veg portions, Veg Power said.
This year's campaign was supported by £3.5m of advertising led by ITV, Channel 4 and Sky Media, reaching 57 per cent of families with children. Evaluation data confirmed that 45 per cent of children and 31 per cent of parents who saw the advertising ate more vegetables. Applying these figures to the population of UK children, this equates to 1.36m children eating more vegetables as a direct result, Veg Power said.
The schools' programme had another successful year, with now over 1.5 million different children from 4,884 primary and special schools benefiting over the last five years.
2023 evaluation highlights included:
● Increasing veg consumption - 77 per cent of parents who were aware of the programme in their kid's school reported their child ate more vegetables as a direct result of the campaign.
● Reaching the most "veg resistant" kids - 66 per cent of parents who were aware of the programme in their kid's school and whose children vocally dislike vegetables, said their child ate more vegetables because of our schools programme.
● Repeating the campaign - the majority of parents (89 per cent) and children (85 per cent) would like the campaign to return next year.
Dan Parker, chief executive, Veg Power said: "Every year our evaluation has shown that Eat Them To Defeat Them is effective at increasing children's veg consumption, but this five-year evaluation confirms the effect on behaviour goes beyond that of the campaign and is long-lasting. By increasing vegetable consumption in children over the long-term it will have a huge impact on the quality of their diet and indicates the importance of exposing as many children as possible to it.
"On a more personal note, I am still blown away by the passion, brilliance and dedication of so many for this campaign. The diverse alliance of hundreds of organisations and thousands of schools that is Eat Them to Defeat Them is quite extraordinary. My sincerest thanks to the teachers, the caterers, the experts and celebrities, our media partners and sponsors and above all to our partners at ITV and the wonderful team at Veg Power."
Susie Braun, director of social purpose at ITV, added: "Eat Them To Defeat Them is proof that it's possible to make long-lasting change through communication - not just to how children think about vegetables, but also to what they choose to eat. It is hugely rewarding to see ITV and Veg Power's five year long partnership having such an impact."
The 2023 Eat Them To Defeat Them campaign was an alliance between ITV, Channel 4 and Sky Media who have collectively contributed over £15m of advertising to this campaign since it began. This year's campaign, developed by adam&eveDDB who work on the campaign pro bono, returned to TV screens during The Masked Singer on ITV. The campaign was funded by major supermarket and food brands Aldi, Coop, Dole, Lidl, Sainsbury's, Tesco and Waitrose.
Media agency Essence also secured pro bono contributions from advertising and media partners to encourage kids to be more enthusiastic about eating veg. These included Acast, Spotify, Mail Online, Yahoo, First News, LadBible, Mail Metro Media, Ocean Outdoor, Clear Channel and JCDecaux.