Truss' ministers accused of giving mixed signals over employing migrant workers in UK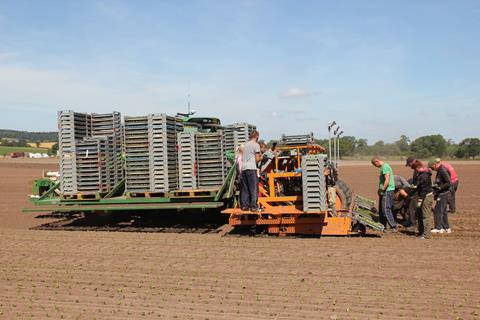 Prime Minister Liz Truss' ministers have been accused of sending "utterly confused and chaotic signals" to UK businesses seeking to employ foreign staff after the home secretary Suella Braverman said the UK had too many low-skilled migrant workers, reports The Guardian.
Braverman's comments came days after the chancellor Kwasi Kwarteng said the government was launching a review of immigration policy as part of an attempt to boost growth after complaints from business groups that post-Brexit rules were too restrictive, especially for low-paid jobs.
In an interview with the Sun on Sunday (2 October), Braverman also promised to enforce Boris Johnson's plans to deport asylum seekers to Rwanda and reform modern slavery laws to make it easier to remove claimants from the UK.
In the interview before the Conservative party's annual conference this week, Braverman said Liz Truss intended to stick to a 2019 election pledge to lower net migration.
"What we've got is too many low-skilled workers coming into this country," she told the Sun on Sunday. "We've also got a very high number of students coming into this country and we've got a really high number of dependants.
"Those people are coming here, they're not necessarily working or they're working in low-skilled jobs, and they're not contributing to growing our economy," she said.
Quoted in The Guardian, the shadow immigration minister Stephen Kinnock responded: "It is vital that government provides business with certainty, stability and clarity. But like so much else, this government's immigration policy is all over the place, with the chancellor and the home secretary sending utterly confused and chaotic signals."
The Conservative government expanded the seasonal worker scheme (SWS) earlier this year to allow 30,000 temporary migrants to come to the UK for up to six months, with a reserve of a further 10,000 visas if necessary.
During her campaign to become Conservative party leader and PM, Truss said: "We need to expand the scheme."