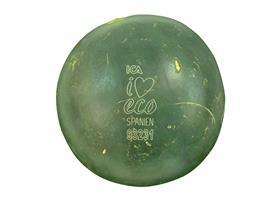 Swedish retailer ICA is to brand organic melons and butternut squash with laser labels after positive consumer reaction to its trial on avocados and sweet potatoes.
The retailer said the laser marking will now be permanent practice as a way of distinguishing organic produce while reducing environmental impact of plastic packaging and sticky labels. The news follows a trial on avocados and sweet potatoes in January of this year, launched by ICA and its Dutch organic supplier Nature & More. ICA is now working with Spanish supplierAgroponiente to supply laser-branded organic melons, while continuing to work with Nature & More on the other products.
ICA's head of fruit and veg, Peter Hagg, said: "Customers have shown keen interest, and the new marking method has also gained international attention as a noteworthy sustainability project.
"We believe that in a couple of years the marking method will be commonplace in Europe, since interest in more environment-friendly packaging has only intensified during our trial period."
The new additions will appear with the start of the European harvests, Hagg said.
"The result from our pilot has shown that the marking works better on sweet potatoes than avocados, so the method will be made permanent for sweet potatoes," he added.
Laser labels are etched directly onto the product changing the pigment in the skin, clearly displaying the product's name, country of origin and PLU code.
ICA said it has made other changes to reduce the use of plastic in veg packaging, including new cardboard packs for tomatoes launched in March, which will account to 26 fewer tonnes of plastic being used.