Lidl GB attracts over 770,000 more shoppers each week as discounter promises customers a cost-saving Christmas
Lidl GB said yesterday (17 November) that it is seeing customer numbers continuing to increase as shoppers seek to make savings in the lead up to Christmas, with over 770,000 more people shopping with the discounter each week compared to last year.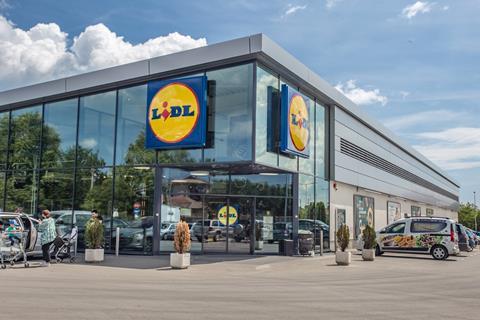 As more households face further financial strain this winter, shoppers have switched £58m spend from traditional supermarkets to Lidl, in a bid to get more for their money, the retailer said in a statement.
Ryan McDonnell, Lidl GB CEO, commented: "As the cost-of-living crisis deepens, we are more focused than ever on supporting our colleagues, our customers and the communities we serve.
"This year alone we have invested £50m raising hourly pay rates making us the highest paying retailer, we've donated 5m meals, and we're serving over 770,000 more customers a week compared to last year.
"As a discount supermarket we are in the best possible position to support people through these challenging times, and it's our absolute priority that we continue to do so."
The update comes as the discounter published its accounts for the third year, reporting profits before tax of £41m for the 52 weeks ending 28 February 2022 (up from £9.8m for the prior year period) and total revenue of £7.8bn (up by 1.5% year-on-year).
Commenting on performance, McDonnell continued: "Our business model is built for the long term and I'm incredibly proud of our continued growth in recent months, which builds on our strong performance across 2021. During this time, we've made further investments across all areas of our business, building even more stores and distribution centres, hiring more colleagues, increasing pay rates, investing in our British supplier base and contributing to the communities we operate in."
Since establishing itself in Great Britain in 1994, Lidl GB has experienced continuous growth and today has over 28,000 employees, over 935 stores and 13 distribution centres in England, Scotland and Wales.
As part of the Schwarz retail group, Lidl is one of Europe's leading organisations in the food retail industry. The supermarket, which has more than 360,000 employees globally, currently operates approximately 12,000 stores and more than 200 warehouses and distribution centres in 31 countries.
The Schwarz Group, which operates worldwide as a retail group, generated a turnover of €133.6 billion in the financial year 2021