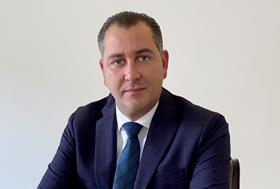 Public body Morocco Foodex has hailed the success of a three-month marketing campaign to promote its food exports to Britain.
The'From Morocco to UK' campaign encompassed trade and consumer PR activity and a social media drive to connect with influencers, cookery and food enthusiasts, and the British public.
In addition, there was an experiential marketing activation which saw a branded food truck travel around London, delivering over 1,000 Moroccan taster meals to hundreds of people across the capital.
Morocco Foodex said the country had stepped up to the plate with its fresh produce offer thanks to a new range of products specific to the needs of the UK market, direct commercial relationships between operators, and new shipping routes between Tangier and Poole.

This has increased competition with suppliers in Spain and other parts of Europe whose seasons clash with Morocco's.
Further campaign activity included a series of cookery videos with Morocco-born celebrity chef Khalid Dahbi to combine Moroccan and British ingredients.
While Morocco Foodex has done marketing campaigns in the past, its director of promotion and development, El Mehdi El Alami, noted that the recent campaign has been "particularly special" as it was more of "an information campaign".
Moroccan berries and certain varieties of tomato and citrus are already well known in the UK market, but El Alami said Brexit had opened up "new horizons for Moroccan products similar to those from the southern countries of the European Union". It has put Morocco's products on a competitive footing in terms of quality and price, he added.
The Green Morocco Plan, which launched in 2008 to "modernise and enhance the kingdom's agricultural capacities", is structured around four axes:
1. The provision of publicly owned land to selected modern farmers through long-term rentals.
2. Access to financing of modern equipment for farmers.
3. The encouragement of sustainable farming techniques and the rational use of water.
4. The deployment of measures to make the organisation of the agricultural sector and the marketing and promotion of products more efficient.
El Alami said: "The Green Morocco Plan has accelerated the transition from traditional subsistence agriculture to modern agriculture, oriented towards sustainable development, sensitive to its social responsibility, attentive to the trends and requirements of export markets.

"It is the success of the Green Morocco Plan that allows us today to introduce ourselves to consumers in the United Kingdom by telling them, not only are our products of excellent quality and affordable, but they also comply with the strictest administrative sanitary and quality regulations and also with the aspirations of consumers to a socially and environmentally responsible diet."
Looking ahead to 2022, Morocco Foodex said it wanted to establish itself as a sustainable and reliable partner for the UK by continuing its communications activity and meeting the British public, as well as food industry professionals, to promote Morrocco as a food origin.
More details on Morocco Foodex's new initiatives for 2022 will be announced soon.