NFS organisers appoint former East Malling Trust director Sally Flanagan to replace Sarah Calcutt as new CEO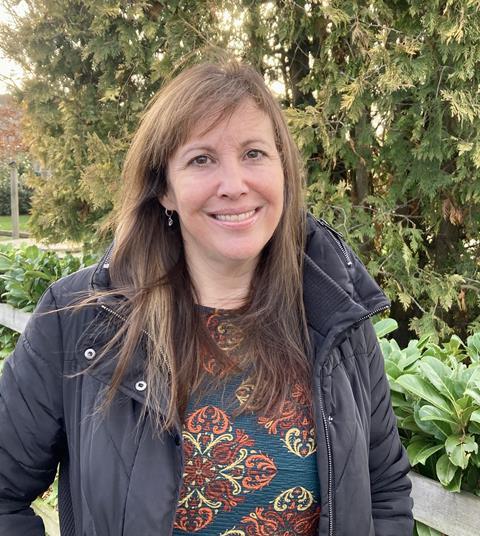 The Marden Fruit Show Society (MFSS) has appointed Sally Flanagan, a long-standing committee member and former executive director of The East Malling Trust, as its new chief executive officer. Flanagan takes over the reins from Sarah Calcutt, who has stepped down as the executive chair and now becomes the honorary chair.
Flanagan, who has been involved as a committee member for a number of years, takes over all day-to-day responsibilities of running the MFSS, which includes the annual National Fruit Show, the education programme for the industry and schools, and competitions for growers and producers throughout the year.
Commenting on her appointment, Flanagan said: "It's an absolute honour to be appointed CEO. The work of the MFSS is essential in promoting access to knowledge and best practice relating to agriculture and horticulture here in the UK as well as information and best practice for the storage, packaging and marketing of fruit. We also have a team who provide a successful and growing outreach programme of science, nutrition and careers education to schools and with additional sponsorship funding, we can expand this across the UK.
"This year is also the 90th year of The National Fruit Show and following the success of the 2022 show, opened by HRH The Countess of Wessex, we are looking to build on that success with an exciting event to showcase the talents of British Fruit growers, the best of British fruit and the wider industry, along with access to the latest technology that innovates and supports it."
Calcutt added. "After two years as the executive chair and due to my broader work commitments, I'm delighted to hand the baton over to Sally and I'm looking forward to working with her the team to continue to support the work of MFSS. We have worked hard over the last 14 years to build the society to the point where we could recruit its first CEO. I could not be happier that we could secure someone of Sally's calibre and experience, the show and the broader work of the society could not be in better hands."
Andrew Tinsley, chair of the trustees at the MFSS, thanked Calcutt for her "terrific contribution" over the last 16 years. "We are grateful to have her ongoing support as she reverts to the role her predecessors took," he said.
The 90th National Fruit Show will take place on Wednesday 1 and Thursday 2 November 2023 at the Kent County Showground, Detling. Further information can be found at www.nationalfruitshow.org.uk