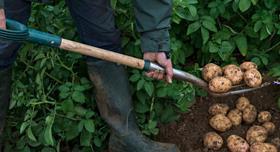 A new training course has been developed for farmers and agricultural advisers looking to enhance their knowledge of organic production systems.
The 'Foundation Award in Organic Farming'training programme is a collaboration between independent standards and auditing organisation BASIS, organic certification body Organic Farmers and Growers (OF&G), and farming consultancy Abacus Agriculture.
The new qualification will provide a comprehensive introduction to organic farming practice and legislation, primarily focusing on crop and livestock production, soil management and conversion planning.
The first course will take place at Stoneleigh Park from 21 to 24 September 2021.
Over the course of a week, candidates will complete five modules via training delivered in small groups, supported by independent study. This will be followed by a written examination with successful candidates awarded the qualification.
Steven Jacobs, OF&G business development manager, said the training will not only enhance a candidate's knowledge, but also demonstrate their ability to commit to professional development within the organic sector.
"While the course will give an overview of crop and livestock production with a focus on soil management, there's also a training module on conversion planning to assist candidates yet to, or in the process of making the switch to organic," he said.
"The aim is for the Foundation Award to act as a stepping stone to more advanced certifications in the future, that will be targeted at 'graduates' of the course, as well as more experienced farmers and advisers already practicing in the organic sector."
To find out more or to enrol on the first course, contactadmin@ofgorganic.org.