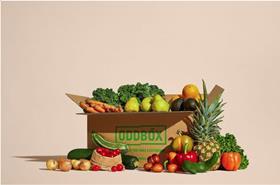 Consumers are actively seeking out more sustainable products and services and rewarding environmentally friendly businesses in the wake of the coronavirus pandemic, according to a new study from E.ON.
The energy provider says its 'Renewable Returns' report suggests the pandemic has caused a major shift in consumer behaviour, with more than a third (36 per cent) of those surveyed saying they're now buying more products from companies with strong environmental credentials.
This emphasis on sustainable goods is particularly true for businesses in the food and drink manufacturing sector where one 33 per cent of consumers said a company's environmental credentials most influenced their purchasing decisions.
A further 80 per cent say they are planning to purchase goods and services from businesses they know have made a concerted effort to be environmentally friendly.
The research shows the food and drink processing industry has seen significant pressure for change. Three quarters (78 per cent) of small and medium-sized businesses (SMEs) in the sector believe they would increase their appeal to customers if they improved their environmental credentials.
Knowing the commercial opportunities, 79 per cent of businesses in the sector said improving their sustainability credentials is a top priority over the next 12 months. However, two thirds (66 pe cent) felt there wasn't enough guidance on how to improve their environmental practices.
Based on surveys of small business owners and consumers across the UK,the E.ON reportlooks at the impact of the pandemic on consumer and business behaviour as well as the potential for a 'green economic recovery' and the ways in which small and medium-sized businesses can benefit from it.
The research confirms that Covid-19 has radically changed consumer purchasing habits and that concerns about the environment are becoming more important in persuading people what to buy – and who to buy it from.
Of the consumers surveyed, 72 per cent said they pay attention to whether a business acts in a climate-friendly way, and 65 per cent feel it's important the products or services they buy do not harm the environment.
Consumers are willing to pay a premium, too. The research shows that 34 per cent of people have already knowingly paid more for 'green' products since the pandemic struck, while 51 per cent think the environmental credentials of a product or service are now just as important as the price they pay for it.
Commenting on the report,Michael Lewis, chief executive of E.ON UK,said:"The coronavirus pandemic has heightened people's concerns around the climate crisis, and this has brought the environmental footprint of the products and services we buy into sharp focus.
"It is clear from our research that there is real opportunity for small businesses in the food and drinks industry in particular to embrace the green economic recovery and lead the charge in providing customers with sustainable products."
On average,consumers reported they are willing to pay three per cent more for goods that are sustainable. E.ON calculated that based on the average yearly turnover of an SME in 2019 – which was £370,000 according to government figures– this increase could be worth as much as £11,100 a year to annual earnings.
The increase in demand for sustainable products was most noticeable in London, where more than half (52 per cent) of consumers said they'd changed their habits in this way.
The shift was also particularly noticeable among millennials (those now in their 20s and 30s), with over half (54 per cent) saying they now buy more from green businesses.
With regards to repeat business and referrals, 78 per cent said they were more likely to recommend a business if they knew it made a sustained effort to be environmentally friendly.
However, almost half (48 per cent) of consumers find that brands' environmental credentials aren't visible enough.