Royal Warrants granted to produce retailers and suppliers are rendered void upon death of Queen Elizabeth II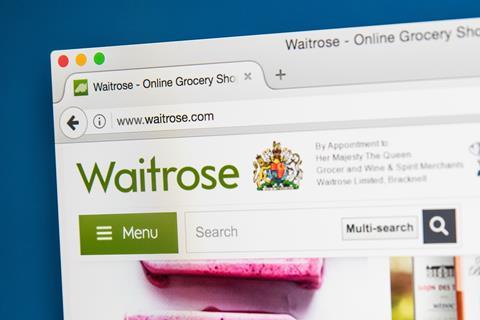 Royal Warrants for 100 food and drink companies have become void following the death of Queen Elizabeth II last week (8 September).
It is understood the firms – which include retailer Waitrose, fruit and veg wholesalers D&F McCarthy Ltd and DDP Ltd, as well as produce distributor Total Produce Ltd – have two years to apply for a new warrant from the Queen's successor King Charles III or discontinue the use of the Royal Arms in connection with their business.
A Royal Warrant officially acknowledges a company that supplies goods or services to the royal household. It entitles the holder to use the Royal Arms and the words 'By appointment' in connection with their business, with many opting to display it on packaging, websites and marketing material.
A business qualifies to apply for a Royal Warrant by supplying products or services on a regular and on-going basis to the royal household for no less than five years out of the past seven. Applicants are required, among other things, to demonstrate they have an appropriate environmental and sustainability policy and action plan.
Successful applicants are usually granted Royal Warrants for up to five years, according to the Royal Warrant Holders Association website, and reviewed in the year before it is due to expire. Around 20-40 Royal Warrants are cancelled each year and a similar number of new ones are granted.
The reigning monarch decides who can be a grantor of warrants. In recent years, warrants were granted by the late Queen, the late Duke of Edinburgh and also HRH the Prince of Wales.
Traditionally Royal Warrants become void upon the death of the grantor, meaning only those granted by the Prince of Wales – now King Charles III – are now current.
A company or individual may also lose a Royal Warrant if the quality of product or service is not up to standard; the product or service is no longer available; the goods or services are no longer required; the business stops trading; there is a significant change in the control or ownership of the Royal Warrant-holding company.
The Royal Warrant Holders Association told Bakeryinfo.co.uk that all warrants will be reviewed in due course.
UK fresh produce companies that currently hold a Royal Warrant from the Queen include: D&F McCarthy Ltd; DDP Ltd; Natoora Ltd; Total Produce Ltd T/A Mark Murphy; and Fargro Ltd.