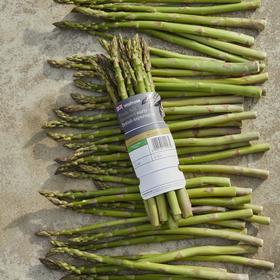 More than half of shoppers value food more than they did pre-Covid, while almost 75 per cent want to see more UK food businesses express their ongoing support for British producers.
That is according to Waitrose's annual Food & Drink Report for 2021, which found that 55 per cent of shoppers spending habits have "changed for good".
The survey is based on a OnePoll survey of 2,000 people across Britain, not just Waitrose shoppers. Research is supported by insights from Waitrose food, drink and retail experts, as well as from Waitrose shoppers. It is backed up with sales data from millions of purchases on Waitrose shops and online from throughout 2020.
"British food is firmly in vogue," the report reads. "With more and more people worried about farming food and farming standards from overseas and wanting to support our nation's farmers, 2021 will be the year of choosing to buy more British produce."
According to the survey, 60 per cent of UK consumers are concerned that the UK's food standards will drop after Brexit and want to see them protected. Concerns are highest in London, the North East and Scotland.
Some 73 per centsaid affordability is important but it must not come at the price of British standards. 'The appetite among the British public to support homegrown produce is high," said Waitroseexecutive director James Bailey. "Standards and value are no longer an 'either/or' but part of the same package.'
When it comes to environmental considerations, 60 per cent of shoppers want UK businesses to bring forward their carbon net-zero commitments; a third would like to see supermarkets commit to helping reduce deforestation; and 41 per cent want to see supermarkets do more to cut food waste, with three-quarters saying they'd like to see suppliers use surplus food to help tackle poverty in the UK.
The report also highlights food trends that are "on the up", including foraging, preserving and fermenting and organic food, with organic vegetable sales up 23 per cent at Waitrose.
"Cooking is the new commute," the report proclaims, with 74 per cent of those now working at home saying cooking provides a break between their 'work time' and 'home time'.
The report also confirms that online shopping is surging, with a quarter of respondents shopping for the first time this year, and one in 10 now shopping for food only once a fortnight. Sixty per cent said they thought changes to their shopping habits would stick.
Bailey said:"Our daily rituals, our attitudes towards supermarkets and the way we shop have been fundamentally reshaped by the pandemic.
"These changes are here to stay. The 'new normal' that we all spoke about back in the spring isn't new anymore. It's just normal."
Other key findings in the report included that:
- Seventy per cent of shoppers value the role of supermarket workers more than before coronavirus.
- More than half of consumers been more carefully planning meals during the pandemic and intend to carry on.
- Nearly 50 per cent have gone entirely cashless during the pandemic and intend to continue with this.