Britain fails to ban 36 harmful pesticides outlawed for use in EU, the Guardian reports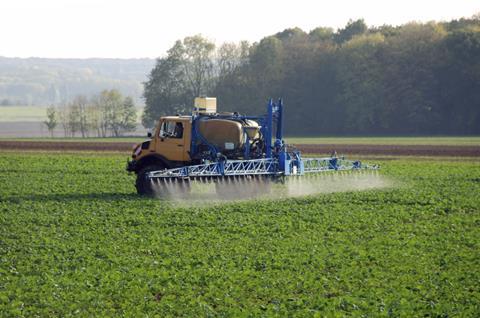 Campaigners say Britain is becoming the "toxic poster child of Europe" as it fails to outlaw 36 pesticides recently banned by the EU, the Guardian reports.
According to research from Pesticide Action Network (PAN), the UK is failing to phase out pesticides that have been found by the EU to be harmful to human health and the environment, the paper said.
Thirty of the 36 were allowed for use in the EU when the UK left on 31 January 2020 but have since been banned in Europe, and the remaining six have since been approved by the UK government but not the EU, according to the report.
Thirteen of the 36 chemicals are considered highly hazardous pesticides under UN definitions. Four of these are highly toxic to bees, one contaminates water and one is highly toxic to aquatic organisms, the Guardian said.
Nick Mole, from PAN UK, told the Guardian: "The UK is becoming the toxic poster-child of Europe. The government has repeatedly promised that our environmental standards won't slip post-Brexit. And yet here we are, less than four years later, and already we're seeing our standards fall far behind those of the EU.
"With UK bees and other pollinators in decline, and our waters never more polluted, now is the time to be taking steps to protect nature. Instead, the government is choosing to expose British wildlife to an ever-more toxic soup of chemicals."
PAN is calling for the government to bring standards back in line with the EU to protect human health, the agriculture industry and the environment.
Responding to the PAN research, Dr Chris Hartfield, senior regulatory affairs adviser at the NFU Plant Health Unit, told FPJ: "For 25 of the 36 pesticides highlighted by PAN, there are no plant protection products (PPPs) authorised for use in the UK. The handful that are left include PPPs that can still be used in the EU, biological controls that we all want to use more of, new crop protection technology that has been assessed as safe and made available in the UK before the EU, and actives substances where the approval is due to expire on 2024."