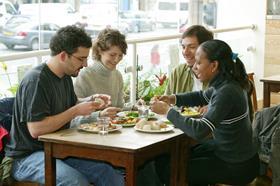 The UK foodservice and hospitality industry is being urged to consider steps to reduce future food waste, as the sector today (28 April) celebrates Stop Food Waste Day – a global awareness event.
Among the initiatives marking the event launched by multinational foodservice organisation Compass Group to "ignite change regarding the global food waste issue", Catering supplier Alliance Online has published some top tips for restaurants.
Around 320 million meals are thrown away by British food establishments each year, Alliance Online said, a statistic that prompted it to draft '9 expert tips to minimise restaurant food waste'.
Among its suggestions, Alliance Online advises establishments to introduce a food waste inventory to highlight which product orders should be cut back. It recommends restaurants allow consumers to customise their portion size to reduce the volume of food left on the plate, and suggests using leftover produce to offer lunchtime specials the following day or employees an evening meal.
"The nation is gradually becoming more sustainable each year and although big changes are taking place, food waste is a problem that needs work. The hospitality industry brings with it a lot of wasted food each year and we think that procedures could be implemented in establishments to help reduce the amount," said Mike Hardman, marketing manager at Alliance Online.
"The changes made to work towards combatting the problem can be fun to put in place and can also act as something to shout about and promote as a business. Eco-credentials are extremely valuable today in terms of business and are crucial to saving the planet. If every restaurant in the country implemented one or two of these suggestions it could benefit greatly."