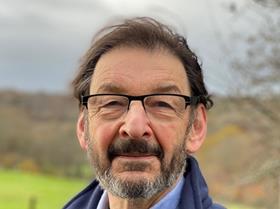 The AHDB has published a five-year strategy for 2021-2026 outlining how it wants to "improve value" for levy payers.
Facing a ballot on the continuation of the horticulture levy in January, the research organisation has set out how it plans to help the industry meet a number of key challenges.A second ballot on the continuation of the potato levy was formally requested today (8 December) subject to validation.
The R&D body promised to develop a more modern levy system in horticulture and potatoes; to improve transparency and levy-payer engagement; to deliver better value for money and cut costs; and to hold a ballot every five years on the future of the levy.
The key obstacles for UK agriculture at the moment, according to the AHDB's new strategy, includenew international trading arrangements, leaving the EU, environmental and sustainability concerns, changes to UK farm and land policy, and "significant shifts" in consumer behaviour.
AHDB said that over the next five years its key areas of work would be:
- Bringing data, insight and analysis together to inform better business decisions.
- Helping businesses reduce their environmental footprint.
- Investing in targeted research to tackle pests, weeds and diseases.
- Sharing technical information and best practice through its Farm Excellence Network and skills development.
- Unlocking export opportunities and growing markets for British produce.
- Building thereputation ofthe UK's agri-foodproducts at home and overseas.
AHDB chairman Nicholas Saphir commented: "TheChange programme and strategyis a result of considerable discussion both internally and with growers.
"It contains a radical proposal to determine horticultural programmes for the future with levy payers based on individual crop requirements and levy setting rather than the historic approach of a single horticultural levy.
"This is a time of massive change for the whole industry and we have both listened and responded to what growers are saying. We will be having a series of 'Town Hall' events during December and January and look forward to discussing the future with levy payers."
"AHDB has listened"
Responding to the five-year strategy, NFU president Minette Batters said: "It's great to see such a strong focus on food advocacy, farm business performance and technical advice within the new strategy – some of the main things we highlighted in our case for AHDB review.
"AHDB has clearly listened to the industry and its proposals to improve transparency and governance will be welcome news for many farmers and growers."
However, she added: "We will be examining the strategy in greater detailas there are still areas that are not altogether clear, such as how outcomes of levy investment will be measured. Wewill continue to work with our members to put forward their views during the consultation period."
"Full of empty promises"
Ballot petitioners Simon Redden, Peter Thorold and John Bratley took a dim view of the report, meanwhile, saying it focused more on other agricultural sectors than it did on horticulture or potatoes.
Redden added: "It is full of empty promises, with no substance. Farmers and exporters may feel differently, but in horticulture and potatoes there is nothing on the table to change the fact they had 12 years taking our money and have only just realised what a terrible job they have done. Why would you trust them any longer?"
"Approximately 10 per cent less growers in horticulture have paid the levy in the last 12 months. Horticulture needs money throwing at it, not extracted and wasted."
He also pointed out that if grower associations organised the research currently carried out by AHDB, they would be eligible for up to 230 per cent tax relief.
Horticulture pledges
In horticulture, the AHDB report sets out how the organisation will tackle three specific hurdles: identifying management tools forexisting and emerging pest, weed and disease threats; coping with increasing staff costs and a shortage of skilled labour; and managing resources to "minimise environmental impacts and maximise benefits".
"The outlook for horticulture businesses in Britain remains challenging over the next five years, with pressure on margins and resources and an increasingly competitive environment," AHDB said.

"There are common challenges faced by growers which need to be tackled regardless of their crop, such as a shortage of skilled labour."
Crop protection
AHDB has pledged to expand its work oncrop protection, specifically the Extension of Authorisation for Minor Use (EAMUs) and IPM programmes.
"We will invest in Integrated Pest Management (IPM), working to coordinate industry data and insight to develop early warning systems and improve control strategies for diseases, weeds and pests," the report reads.
"We will also develop tracking and monitoring programmes to help growers anticipate and manage threats such as Spotted Wing Drosophila and Tomato Brown Rugose Fruit Virus in a way that saves both time and money."
Labour shortages
In a bid to tackle labour shortages the organisation said it would develop its SmartHort programme. The emphasis will be on promoting Lean Management principles to help businesses identify where time and effort is going to waste and where staff costs, time and efficiencies could be improved.
In addition, AHDB said it would "bring together growers, scientists and technologists" to "increase the uptake of robotics and automation" in the sector.
Environment
With UK agriculture aiming to achieve net-zero emissions by 2040, AHDB said it would invest in theGrowSave knowledge exchange programme, focused on solutions to understand changing legislation and incentives, and deploy environmental control strategies.
Funding programmes such as GREATsoils, the AHDB Nutrient Management Guide (RB209) and the Water Efficient Technologies Centre will "help growers meet new environmental policy requirements", it added.
AHDB will also launch a new packagie of research, training and latest knowledge called the Farm 360 Programme to help producers improve their business and envoironmental performance.
Potato pledges
In potatoes, meanwhile, AHDB said the prospects for the sector were "mixed". "Consumers are returning to potatoes as a staple food in times of recession, while the industry faces uncertain trading conditions as we leave the European Union and the loss of available crop protection products," the report reads.
AHDB pledged to invest in potato storage, crop protection and marketing over the next five years.
The challenges facing the industry, AHDB said, are how to achieve sustainable crop storage; how to survive a transition away from conventional crop protection; how to ensure the positive credentials of potatoes are understood by consumers; and how to ensure the immediate and longer-term financial sustainability of the industry.
Among other promises, AHDB said it wouldthis investment to more than £500,000 a year on storage research to identify alternatives to chlorpropham (CIPC) for the fresh and processing sectors.
On crop protection, the organisation said it wouldcontinue tracking and monitoring programmes such as Fight Against Blight and Aphid Alerts, and speed up the process of testing and "bringing new approaches to market", so growers are better equipped to manage pests, weeds and diseases.
Exports and marketing
With exports seemingly a bigger focus in post-Brexit agricultural policy, AHDB pledged to "fly the flag for British produce overseas" with staff based in key markets such as China, grow established markets, and gain access to new markets. It also promised to continue its work in supporting UK businesses to export by providing practical know-how and local insights.
Its concrete export ambitions are to open five new export markets to a value of £577 million and grow opportunities in three existing markets to a value of £790m.
Export investment will be focused in three core areas: market evaluation, market support and delivery in country.
"We will lead a coordinated, insight-driven focus on key markets such as Japan, the US and China through targeted activity and partnership programmes," the report reads.
Marketing campaigns in potatoes, meat and dairy will be based around health, nutrition and the environment to "drive long-term positive sentiment towards our sectors' products".
Furthermore, AHDB said it would work with retailers and supply chains to ensure its campaigns reach 80 per cent of the target audience.