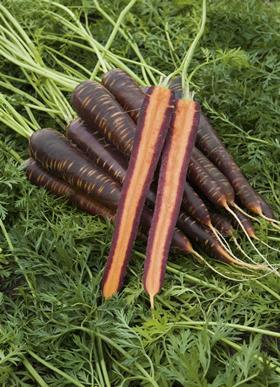 There is growing wholesale demand for unusual produce such as different colours or heritage varieties as chefs leave no stone unturned for menu inspiration.
Heritage tomatoes, coloured carrots and cauliflower and micro herbs are all among the fastest-growing lines, as traders report ranges are increasing.
"There is definitely more demand for unusual products now. The range of produce that we supply is expanding," said Swithenbank buyer, Martin Woods.
"We're stocking products that two years ago, we weren't. But there will always be a market for the core vegetables and the growth of more niche products will not affect this."
Vernon Mascarenhas of New Covent Garden Market's First Choice Produce said: "Currently fresh seaweed from the coast of Brittany has been proving popular in seasonal fish dishes.
"However, it's not only new varieties of produce proving popular in foodservice but also classic vegetables with a colourful twist. Chefs are using orange and purple cauliflower and white and purple asparagus to add exciting colour to the plate."
Mark Thorogood of S. Thorogoods & Sons said the firm is seeing greater demand for niche lines. "We are also getting more buyers for our niche products including English artichokes, white sprouting broccoli and Tenderstem broccoli," he said.