Simply Veg launches as surveys show falling UK vegetable consumption amid cost-of-living crisis
British consumers are cutting down on their fresh veg consumption as the cost of living crisis bites, according to Veg Power.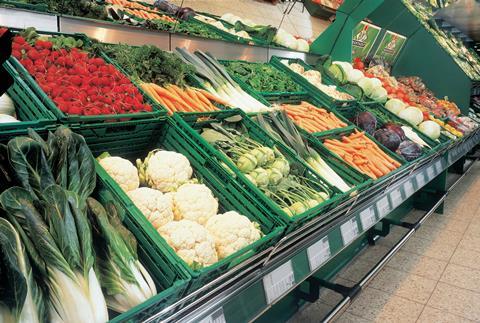 Vegetables have fallen to only 6.3% of basket value share, the not-for-profit alliance – which aims to increase vegetable consumption in the UK – reports.
Veg Power said its latest surveys reveal that 49% lower income familes have bought fewer fresh vegetables lately, while 53% of those surveyed felt priced out of healthy foods.
In response, Veg Power has launched a new campaign called Simply Veg to help parents and carers put more vegetables into family mealtimes.
Via online recipes and with a panel of experts providing advice on how to reduce the impact on families' budgets, encourage acceptance by children and decrease food waste, the Simply Veg campaign is designed to help parents serve affordable food their children will love.
Veg Power, with the support of grassroots communities, is putting up posters in schools, GP surgeries, public buildings and community sites across the UK.
The alliance is also asking for help on social media to support the campaign.
"The cost-of-living crisis is putting immense pressure on household budgets. Our data shows that many people are spending the same in stores but now having to leave a few items behind. All too often vegetables are being sacrificed," Veg Power said
"So, we have responded with Simply Veg, a campaign to help families to use vegetables and pulses to navigate these challenging times, and in the perennial struggle many face to get their kids eating more vegetables."
"We've been listening closely to parents," Veg Power added. "Every year we survey thousands and run focus groups in lower income communities. The message that comes back is very clear. They are immensely motivated to improve their children's diet, they have a clear idea of what they should be doing, but life's challenges just get in the way.
"They need support, and with such intense pressure on household budgets that support needs to be very mindful of costs. The mission of Simply Veg is to make it as easy as possible to navigate the cost-of-living crisis by serving affordable as well as sustainable and healthy veg-packed meals that families will love."