The World Avocado Organization now has partnerships with 30 supermarkets in 12 countries to promote avocado consumption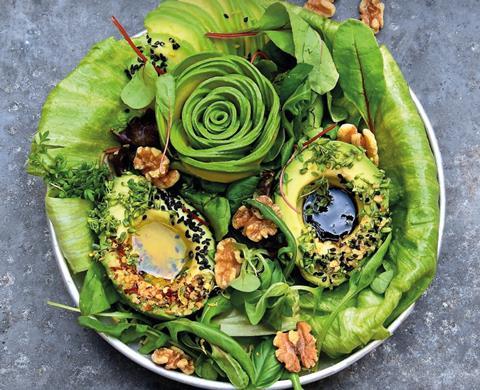 The World Avocado Organization (WAO), the not-for-profit organisation that champions the sustainable growth and consumption of avocados worldwide, has finalised its 30th retailer collaboration, establishing partnerships with renowned supermarkets in 12 countries, and over 35,000 stores, tripling its retail support across the UK and Europe since 2021.
WAO supports its retail partners to help raise avocado awareness directly at point of purchase.
In store, WAO provides a range of materials and activities, including in-store sampling, impactful posters and banner ads, in-store videos, floor stickers, and informative recipe leaflets.
Online, WAO has taken proactive steps to engage with consumers on retailer websites by providing meal inspiration ideas, facilitated through strategically placed banner ads, innovative recipe concepts, and targeted category promotions.
In the UK, WAO now has a presence in over 4,000 stores, including Tesco, Waitrose and Wholefoods and online at Ocado.com.
WAO's tailored campaigns for individual markets are strategically designed to establish avocados as a fundamental dietary choice throughout Europe, the group said.
The UK, for example, lags behind the rest of Europe with an avocado consumption of 1.5kg per capita, trailing behind Denmark (3kg per capita), Spain (2.5kg per capita), France (2.2kg per capita), and Sweden (1.9kg per capita).
"We are thrilled to see avocados becoming a staple in kitchens and restaurants across Europe," said Zac Bard, chairman of the World Avocado Organization. "Our collaboration with retailers is a testament to the increasing demand for avocados and their recognition as a nutritious superfood. We believe that this expanded support will further educate consumers on the various health benefits of Avocados. With increased sales this then supports the avocado farming communities who are members of WAO around the world. Thanks are also due to our members for their joint effort and willingness to grow the avocado industry."
In addition to promoting avocado consumption, the World Avocado Organization continues to champion sustainable and ethical farming practices.
The World Avocado Organization is a non-profit organisation founded in 2016 whose members are avocado growers, exporters and importers from around the world - including the top four grower supplier countries to the EU and UK.
The World Avocado Organization promotes the consumption of avocados based on their nutritional value and recognised health benefits. It also shares information and insights on avocado production, supply chains and sustainability with the public.