Custom Plum Company celebrates a good year in the US and looks towards the East
South Africa's Custom Plum Company has said it had an exciting year in US and now also hoped sufficient progress would be made soon to export its products to China.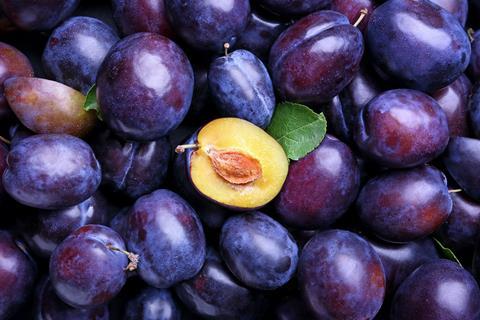 "The exciting world of interspecific plums is proving to be very exciting," said South African representative of the company, Jannie Marais.
"The reason we became involved in the Zaiger interspecific plums was the drive to give the market the best eating plums we could find.
"Over the past ten years we have evaluated and culled hundreds of cultivars to get to the point where we now have the products for which there is a pull in the market," he continued.
"Our company has seen success with the marketing of interspecific plums into the North American market because the cultivars are bred and known in America. They are also selected for single temperature transport, making the phytosanitary requirements much easier.
"During the past season interspecific plums returned at least a pound sterling more than normal plums and this again demonstrate the demand there is," Marais noted.
"Another area for expansion is possible entry into the profitable Chinese market. Our IS plums are known to the Chinese trade and consumers and there is already an existing demand, especially for Cherryplums."
Interspecific plums are exported from South Africa by Icon Fruit.
"The Icon team now sell Sweet Pixie Cherryplums over a 4–6 week period and this is a growing field both in terms of extended production as well as market selection," he outlined.
"Sweet Pixie only goes to special customers in markets where the product is in demand. The Custom Plum Company believes that the future is bright for this product which brought a fresh breath of air into what many perceive to be perhaps a 'stale' mid-season.
"Our last IS plum of the season is Autumn Treat, and this fits nicely between the last stored South African plums and the first Spanish fruit," said Marais. "The advantage is that Autumn Treat is so late it doesn't need storage and this fresh IS plum is the perfect way to end the season."
There are also exciting new varieties on the way, two of them being Ebony Rose and Festival Red which will now enter the export range.
"Some brand new varieties such as Sunset Delight and Festiva are in final stages of development and will be going into the ground soon," he added.