BayWa Global Produce returns to Hong Kong next week for Asia Fruit Logistica, as consumer demand for its premium products continues to rise
German multinational BayWa Global Produce says it sees more and more opportunity to sell apples in Asia, which it describes as the world's fastest growing market for fresh produce.
The company's various subsidiaries – T&G Global, Venturefruit, TFC Holland and BayWa Obst – will take part as a co-exhibitors at Asia Fruit Logistica, which returns to its long-standing location in Hong Kong on 6-8 September 2023.
It apparently has some surprises in store for visitors to its combined stand, including an interactive experience to promote its premium apple brands Envy and Jazz.
"Asia is a key growth market for us," says Benedikt Mangold, chief executive officer of BayWa Global Produce and chair of T&G Global. "We see significant increasing demand for our attractive apples from various growing regions in Europe, America and New Zealand, including our premium Envy brand."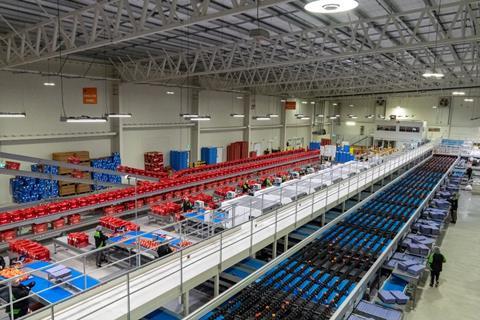 Operational investment
Despite a challenging environment and some "devastating" weather in New Zealand earlier this year, BayWa Global Produce says it has invested extensively in operational infrastructure at T&G Global, TFC Holland and BayWa Obst.
This, it says, has increased the resilience, capacity and performance of its global business and made its future success more secure.
The largest investment is T&G's award-winning Whakatu packhouse in New Zealand's Hawke's Bay, a world-class, automated facility commissioned in May.
According to T&G Global CEO Gareth Edgecombe, innovation of this kind is critical to the business and the sector as a whole.
"This state-of-the-art post-harvest facility will be instrumental in enabling us to manage increased volume growth, lift productivity, and underpin our future apple export growth from the region."
New products
Innovation in the form of new varieties that grow better and taste better remain an essential part of BayWa's business strategy.
Venturefruit, T&G's IP management and marketing business, launched two new apple varieties commercially earlier this year, and this has apparently helped the group to strengthen its market position worldwide.