The group sees off a slight drop in Q2 sales to record improved gross profit and net income
Fresh Del Monte Produce enjoyed a positive set of result in the second quarter (Q2) of the year, with net income more than doubling despite a slight dip in sales.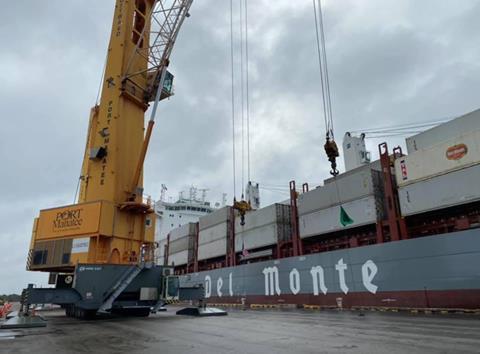 Net sales for the three-month period stood at US$1.18bn compared with US$1.212bn in the same period of 2022.
Del Monte said that the net sales variance was primarily driven by the fresh and value-added products segment, specifically lower per-unit pricing of avocados due to market conditions, and lower sales volume of non-tropical fruit.
Net sales were partially offset by higher net sales in our banana segment, driven by both per unit pricing and volume.
Gross profit for the second quarter of 2023 was US$116.8m compared with $80.7m in the prior-year period, an increase of 45 per cent.
Operating income for the quarter was US$72.1m compared with $34.3m in 2022 and adjusted operating income was US$67.9m, up from US$33.4m.
The increase in operating income was due to higher gross profit and the gain on sale of Del Monte's plastics business, and other underutilised assets in South and Central America.
Del Monte's net income for the second quarter of 2023 was US$47.7m, compared with US$21.2m in Q2 last year.
"We are pleased with our performance for the second quarter as net income more than doubled and gross profit and gross margin increased substantially when compared with the prior-year period – all while continuing to reduce our debt," said Mohammad Abu-Ghazaleh, Fresh Del Monte's chairman and chief executive officer.
"Our strategic efforts led by asset optimisation, strategic partnerships, and product innovation continue to guide our decision-making process, which is beginning to reflect in our financial results."