Integrated fresh citrus company picks up new cold storage facility and farmland in Vero Beach
IMG Citrus has announced the acquisition of J&J Fresh Produce assets located in Vero Beach, including a new 185,000 square-foot cold storage and packaging facility and 1,000 acres of farmland in the Delta Farms water district.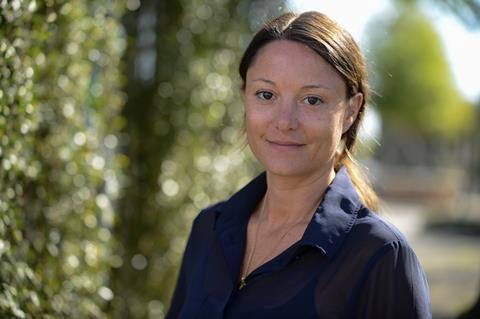 "This is an exciting acquisition and a key component of our growth strategy," said Melanie Ressler, Co-CEO of IMG Enterprises, the parent company of IMG Citrus.
"We have been replanting citrus in Florida for the past decade while developing a summer citrus import programme with strategic partners in South America," she continued. "We have outgrown our existing facilities, and this acquisition will allow us to continue our growth trajectory while significantly strengthening our supply chain and logistics capabilities."
The facility is located between I-95 and the Florida Turnpike, just a few hours north of Port Everglades and the Port of Miami.
State-of-the-art
With over 3,000 pallet positions, state-of-the-art refrigeration technology, 20 dock doors, and space for future expansion, IMG said that the new facility would support its strategy of supply chain integration.
"We are more than a grower," Ressler said. "We are a strategic partner for retailers, wholesalers, importers, and exporters who want to work with Florida and access the southeast markets with the most efficient cost structure and the shortest transit time to market. This facility allows us to reduce costs, food miles, and increase freshness for our partners."
Despite challenges facing the Florida citrus industry in recent years, IMG said that it had maintained a positive outlook.
During a period of "prolonged industry decline", the company has made significant acquisitions, including the 4,000-acre Happy Food Grove in 2019 and the 2,500-acre Imagine grove in 2021.
"We are passionate about Florida citrus," Ressler noted. "Florida produces the best-tasting grapefruit in the world, and our customers are passionate about the product. This is what gives us the confidence to invest in challenging times."
CUPS project
In 2021, IMG planted its first Citrus Under Protective Screen (CUPS) project, a controlled environment that allows growers to produce in a greening-free environment.
CUPS offers several additional benefits, including reduced wind scarring, more vigorous tree growth, larger fruit size, and new opportunities for automation in production and harvesting.
"We are encouraged by what we are seeing from our trees in CUPS, and we plan to expand the CUPS programme over the coming years to further increase supply and diversify production risk," Ressler said.
Currently, most of IMG Citrus' 11,000 acres of citrus production is in traditional open-air groves and the company continues to invest in those too.
It said that it had adopted innovative production practices such as tree protector bags, irrigation automation, intelligent sprayers, cover crops, composting, beneficial microbes, and the reduction of synthetic fertilisers and chemicals that are harmful to soil and plant health.
These practices, along with an aggressive planting programme of over 100,000 trees per year, have allowed IMG to "maintain profitable yields and continue to supply markets worldwide with high-quality Florida citrus".
Import strategy
The group has also embraced a year-round citrus strategy by developing imports from South America.
"Our customers want citrus year-round, and they trust us to provide solutions in this category," Ressler explained. "We saw an opportunity to meet their needs and utilise our packing house and cold storage facilities in the summer with imported fruit from Peru and Chile."
IMG's import business, which started in 2017, has exceeded 1.1m cartons per year and is expected to continue to grow as the company expands its cold storage capacity and distribution capabilities.
"We are excited about the potential for this new facility to support our growth and strengthen our position as a leading provider of fresh citrus," Ressler added. "We are committed to delivering the highest quality products to our customers and this acquisition allows us to continue to do so."