Logistics group says it is facing up to a "new normal", with a difficult market environment of subdued demand and inflationary pressure
AP Moller-Maersk has released it results for the third quarter (Q3) of 2023, with revenue and earnings down on the corresponding period last year.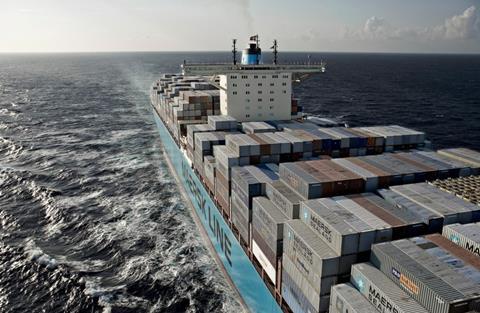 The group said results were in line with expectations given the "difficult market environment", with rates well off their 2022 peak and tested by the increase of capacity in the ocean segment.
Revenue stood at US$12.1bn compared with the US$ 22.8bn recorded in Q3 2022, hit in particular by a drop in ocean segment revenue from US$18bn to US$7.9bn.
EBITDA for the three-month period fell from US$10.86bn last year to US$1.89bn, with ocean down from US$9.92bn to US$1.13bn.
"Our industry is facing a new normal with subdued demand, prices back in line with historical levels and inflationary pressure on our cost base," said Maersk CEO Vincent Clerc.
"Since the summer, we have seen overcapacity across most regions triggering price drops and no noticeable uptick in ship recycling or idling.
"Given the challenging times ahead, we accelerated several cost and cash containment measures to safeguard our financial performance," he continued.
"While continuously streamlining our organisation and operations, we remain dedicated to our strategy of fulfilling our customers' diversified supply chain needs while pursuing growth opportunities across our terminals business and logistic and services."
Looking ahead, Maersk said it was maintaining its ranges for full-year 2023 guidance, but expected results towards the lower end of its previously communicated ranges of underlying EBITDA of US$9.5bn-US$11bn and underlying EBIT of US$3.5bn-US$5bn.