New funding will be used to scale technology and operations to expand to new markets and support fresh produce supply chains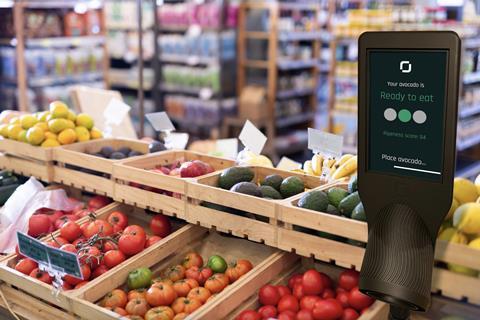 Foodtech company OneThird has announced that it has raised €2.75m (US$3m) in a late-seed funding round, increasing the total amount of funding raised to date to €5.75m (US$6.1m).
The late seed funding was led by Dutch-based impact investor Pymwymic, with participation from prior investors Halma Ventures Limited, Shift Invest and Oost NL.
OneThird said it would use the new funding to scale its technology and operations to expand to new markets and support fresh produce supply chains in North America and Europe, as the company works to tackle the UD$1tr lost annually to worldwide food waste due to spoilage.
Launched in 2019, OneThird said that it had been building its technology and carefully selecting early customers across the fresh produce supply chain.
The group's AI-powered, near-infrared scanning technology enables growers, food distributors, retailers and consumers to accurately predict the shelf-life of fresh produce and minimise food waste.
The technology currently supports and predicts the shelf life of tomatoes, strawberries, blueberries and avocados, and will extend to a total of ten types of produce, including grapes, bananas, mangoes and raspberries by late 2023.
"Global food waste has an enormous environmental impact; reducing global food waste can help to reduce global greenhouse gas emissions and embolden global food security," said Marco Snikkers, CEO and founder of OneThird.
"One-third of global food produced annually is lost or wasted, which is an astronomical volume given the number of people worldwide who go to bed hungry," he continued. "Global food waste is both inefficient and a major social justice issue – one that is compounded across multiple touchpoints in the supply chain – from agricultural production all the way to the landfill.
"The latest seed funding we've received will allow us to accelerate the implementation of OneThird's technology beyond our initial customer base, expand internationally and increase the impact we can create for our customers to help them generate higher ROI, and also meet their sustainability and ESG goals."
"Increasing food security is key to supporting a growing global population," said Sophie Pickering, investment manager at Pymwymic. "We're excited by the possibilities OneThird's technology presents in tackling the alarming quantities of global food loss across the supply chain."