South African blueberry exporters say they expect a strong market for their peak season
South Africa's blueberry industry has reacted to the tough season that Peru is enduring.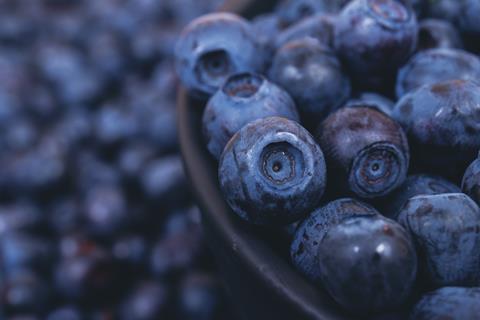 The country's blueberry industry said it was familiar with the difficulties a poor production and export season could have at farm level, with Brent Walsh, CEO of Berries ZA, describing the impact as "devastating".
"To that extent, we empathise with Peruvian growers and hope the conditions return to facilitate favourable production soon," he said.
"We had an opportunity at Asia Fruit Logistica to catch up with Luis (Miguel Vega, general manager of Proarándanos) and he shared the challenges the Peruvian blueberry production is facing this year, which has now been broadly communicated.
"With the deficit in Blueberry exports coming out of Peru this season we have heard first-hand at Asia Fruit Logistica of the shortage of supply in markets," he continued.
"This creates a pricing surge which makes for a very opportune time to get Blueberries to market."
South Africa expects its blueberry exports to peak over the next two months after a slow start to the season due to cool weather in the main production regions.
"Those producers in South Africa who have managed to get early berries into markets, primarily from South Africa's northern regions, have made the most of these conditions," Walsh noted.
With the extended winter rainfall and cooler conditions, Berries ZA is expecting the southern producing regions to come online in the very near future to fulfil the demand experienced in export markets.
"The fruit is looking fantastic on the bushes and with the final maturation cycle under way we will see South Africa's export volumes increasing significantly over the next few weeks," Walsh explained. "We expect to achieve our export forecast of 25,000 tonnes.
"What the shortage of Blueberries from Peru has also shown is that for some of the East Asian countries, where South Africa does not have market access yet for blueberries, there is a need to diversify supply risk for the trade, simply due to the variable nature of the industry."
Berries ZA continues to make every effort to expedite market access for blueberries to countries such as China, Vietnam, and South Korea, where South African fruit can comfortably work alongside suppliers from other Southern Hemisphere producing countries and where it is counter-seasonal to local production.
The effects of El Nino will continue to be felt globally in fruit producing regions, Walsh confirmed.
"The full extent of this is yet to be quantified," he added. "Where food security is becoming an increasing risk around the world, we need to make every effort to put measures in place to mitigate this."