South African stonefruit growers look for future opportunities in the US market
During what was a difficult 2022 stonefruit export season, South African exporters and industry sources said that the growth they experienced in the US represented a beacon of light.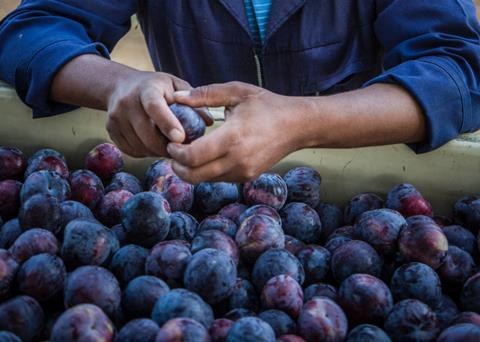 For the first time in decades the South Africans managed to complete a successful export programme for stonefruit to the market.
Now exporters have said that despite many challenges, they are confident volumes will grow this year.
Although only 300,000 cartons of plums and 30,000 cartons of nectarines were exported last season, some of the varieties selected for the export programme did extremely well under the tough sterri- or cold treatment conditions.
"We view the USA as a new market in which we achieved premiums over competitive fruit," said Hortgro's Jacques du Preez.
Increased opportunities in the US market was a major topic of discussion between Hortgro and stonefruit growers and exporters during the off-season.
"Although there are challenges and we already paid some 'study fees', we hope that this will develop into a significant market for our stonefruit," du Preez noted.
Well-known industry technical adviser Charl Stander said some plum varieties had proved a big success in the US.
"The South African industry learnt a lot about the requirements for cold treatment and the practical implications for fruit quality," Du Preez continued, pointing out that the US was the first market for South African stonefruit to require cold treatment.
The industry hopes to also start exporting to China in future, where cold treatment is also required. The lessons learned in the US should stand them in in good stead.
South Africa's production of the two main categories of stonefruit increased during the past two years after some years of drought.
Plum exports rose from 9m cartons to 15m cartons in only two years, and nectarines from 5m to 8m cartons. Other fruit categories such as citrus, table grapes and pome fruit have also increased volume.
South African stonefruit growers have been mostly restricted in terms of markets to the UK, Europe and the Middle East. At the same time citrus, apples and pears and table grapes have been able to diversify exports because of new opportunities in the east.
Leading stonefruit marketer Annelie Hauman from Stems Fruit cautioned growers in pre-season discussions of the impact of increasing volumes on certain market segments.
"The volume growth comes mainly in mid- to late-season varieties and the bigger fruit is primarily exported to Europe," she said. "We need to focus on market development and realise that the time of exporting marginal cultivars is over."
With the early South African season starting well with shipments to Europe and the Middle East, there is every indication that volumes to the US will feature more prominently this campaign.