IPLA welcomed last year's strong market recovery at its 22nd annual conference in Hong Kong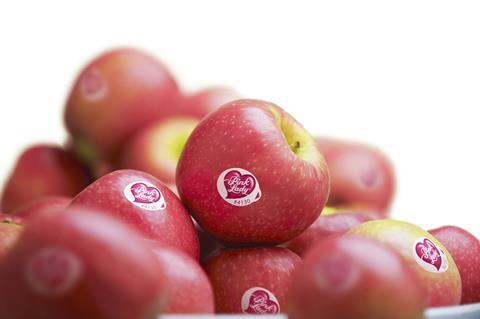 The International Pink Lady Association (IPLA) has hailed the success of its annual conference as the brand bounces back from Covid-19 challenges
"We are delighted by the good turnout to this year's conference" said Jon Durham, IPLA Chairman.
"After challenging Covid-19 pandemic years, the Pink Lady brand has had a strong market recovery in 2023, enjoying its usual premium positioning in traditional markets."
The association recently held its 22nd annual conference in Hong Kong, with attendees from Argentina, Chile, Europe, South Africa, Japan, Australia and New Zealand.
Founded in 2001, the IPLA is a non-profit company and the formal alliance of the key players in the global Pink Lady business.
"For more than 20 years the IPLA has played a significant role in the development of the international Pink Lady brand business," the association stated.
"Thirty dedicated company managers and industry professionals from across the IPLA network were present for the conference and focused on fostering a positive outlook for the future, as well as continuous improvement to strengthen the global Pink Lady brand business."
No further details have been released, but sources said the conference provided a "dynamic platform" for knowledge sharing and industry engagement, as a diverse range of workshop sessions and panel discussions were held.
IPLA members also tabled report presentations, showcasing the past season's production and marketing activities for each country.
Attendees also had the opportunity to engage with the Pink Lady brand owner, Apple and Pear Australia Limited (APAL).
"Management representatives, as well as global project team leaders, who spearhead the continuous improvement and development of global the Pink Lady brand operations and strategies, provided feedback and insights into the work being done to advance the brand's value and growth," sources noted. "Feedback was also provided with regards to the Selected Market Supply Program (SMSP) focused on growing developing markets."
Jon Durham, IPLA chairman, said he was encouraged by very positive and comprehensive discussions by members, focusing on the future and ongoing development of the Pink Lady brand in existing and developing markets.
"The IPLA looks forward to building on this momentum and enjoying continued collaborative success," he concluded.