Volumes are predicted to rise across the board this season in oranges, grapefruit and specialty citrus
The US Department of Agriculture (USDA) has released its initial crop forecast for the 2023/24 Florida citrus season, with numbers up in all categories.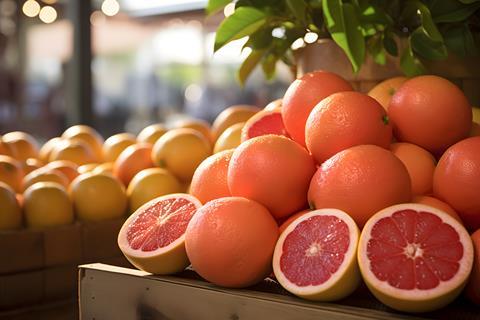 Total orange volumes are predicted to increase to 20.5m boxes from the 15.85m boxes packed in 2022/23, a campaign badly affected by hurricanes Ian and Nicole.
Non-Valencia oranges are set to rise in volume from 6.15m boxes to 7.5m boxes, the USDA said, while Valencias will jump from 9.7m boxes last year to 13m boxes.
The grapefruit category should see a slight rise from 1.81m boxes to 1.9m boxes, made up of 1.65m boxes of white grapefruit and 250,000 boxes of red grapefruit.
The USDA expects tangerine and tangelo volumes to climb from 480,000 boxes to 500,000 boxes this season.