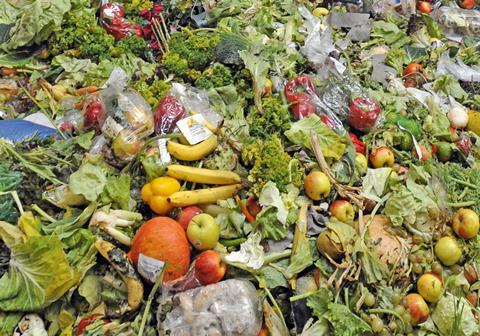 Rabobank Australia's 2019 food waste report shows that Australians spent a total A$10.1bn on food that ended up in landfill.
An increase of A$1.2bn from the 2018 total of A$8.9bn, the report states the wastage equates to 13 per cent of Australian consumers' weekly grocery spend, worth A$1,026 per person, each year.
Glenn Wealands, head of client experience at Rabobank Australia, spoke of the challenge food waste presents to our way of life.
"Food waste is one of the most significant challenges facing our nation and planet today," said Wealands.

"According to the Food Sustainability Index, developed by The Economist's Intelligence Unit, Australia is the fourth highest food waster in the world.
"Given the increasing pressure on the planet to provide for a growing population there is an urgent need for greater action across governments, industry, retailers, and consumers to drive real change," he added.
According to the report, the biggest offenders when it comes to food waste are consumers. Household waste makes up 34 per cent of food waste nationally, with primary production not far behind at 31 per cent, and 25 per cent coming from manufacturing.
"As individuals, each and every one of us can and must make a difference. When we waste food, the ramifications go far beyond just dollars, impacting our planet and precious resources," said Wealands.
"We know from this research that more than three quarters of us care about reducing food waste and are annoyed by it. However, it is alarming that less than three out of 10 of us recognise the impact our food waste has on the environment," he added.
The leading contributors to food waste include consumers changing plans at the last minute, and a lack of understanding of how to cook food and re-use leftovers.
There are a number of initiatives across Australia determined to make a difference.
Juice For Good, a Sydney-based social enterprise start-up that launched Australia's first 'surplus' orange juice vending machines, has recently celebrated saving over 1m oranges going to landfill, equivalent to 180t.
After starting with just one vending machine in Sydney's Darling Square, the enterprise is expecting to have 50 machines across Sydney's CBD and suburbs by year's end.
Head of Marketing, Louise Tran, said its main focus was on educating Australians.
"We are committed to educating the public on food waste and challenging stigmas around strict retailer cosmetic standards on fruit and veg," said Tran.
"We want to see our efforts to save unloved oranges from going to waste turn into a larger movement to change purchasing habits and stamp out food waste overall."