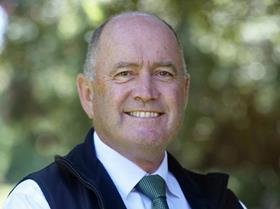 New Zealand's NZ$130m (US$88m) fresh tomato industry is setting its sights on staying competitive in export markets as the industry expands, hoping to double its value from 2014 by 2020.
Tomatoes NZ chair, Barry O'Neil, said a seemingly finite opportunity to supply the domestic markets means the industry body is focusing on sustainably delivering its premium tomatoes to export markets.
O'Neil said costs associated with an Emissions Trading Scheme and pest management are challenging issues for the industry, which Tomatoes NZ will focus on addressing.
"While we can understand the aspirational government goals, we believe there needs to be significant investment in research and the development of new technology to give growers the tools they will need to lower net emissions while still remaining competitive economically, especially considering our competitors internationally don't have these additional production costs," said O'Neil.
Tomatoes NZ is also funding a PhD student to conduct research on identifying native insects that can eradicate certain greenhouse pests like whitefly.
Each year New Zealand's 123 commercial tomato growers produce around 42,500 tonnes across 120ha of greenhouses. Of this, around NZ$10m (US$6.7m) is exported to key markets including Japan, Australia, Pacific Islands and Canada.
"Our goal is to double the value of the fresh tomato sector from its 2014 value to NZ$200m (US$135m) by October 2020," he said in a contributor column to Rural News Group. "We have a major focus on export markets and delivering high quality fresh tomatoes that attract a premium price. In the year ended 31 March 2018, the fresh tomato industry exported 3,641 tonnes at a value of NZ$12.24m (US$8.27m) FOB.'