Hendra Jowono, who served as head of the Indonesian fruit importers and exporters association, and did much to develop the trade, has died aged 63
The fruit industry in Indonesia and internationally is mourning the death of Hendra Jowono, who passed away on 13 October in Sydney where he was undergoing treatment for cancer.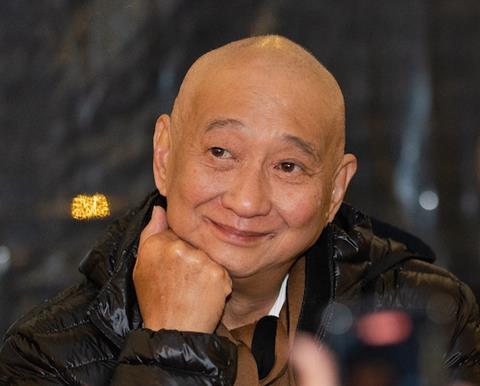 Jowono was CEO and president of Jakarta-based fruit importer PT Salitrosa AusAsia. He set up the company more than 30 years ago with an initial focus on importing from Australia before developing trade from the US, South Africa and a range of other global origins.
Jowono will be remembered most for the work he did beyond his own company for the broader industry. He was instrumental in setting up the Indonesian Fruit and Vegetable Exporter and Importer Association (Aseibssindo), bringing competing importers together to form a collective body to negotiate with government authorities and represent their interests.
He headed up Aseibssindo for a number of years and continued to serve as secretary-general until his passing.
Hendry Sim, vice-director of leading Indonesia fruit importer Laris Manis, led the tributes from the local trade.
"Hendra Jowono was one of a kind – he was a great leader in the association," said Sim. "He worked very hard to ensure the industry would continue to grow and to create a healthy industry for all the members. His efforts were countless and unforgettable."
"I will miss our time working together, with him explaining and solving the many issues that have occurred in the industry over all these years. He was a great mentor and teacher for the new generation. Goodbye Pak Hendra Jowono. Rest in peace."
Jowono worked to support and develop government-to-government relations between Indonesia and key supplying nations around the world, helping to facilitate market access for imported fruits.
Trish Gleeson, who served as Agricultural Counsellor at the Australian Embassy in Jakarta between 2017 and 2020, said she was "saddened to learn of [his] passing".
Gleeson said Hendra was "an important associate" of hers during her time as Agricultural Counsellor.
"Hendra was instrumental in keeping me informed of issues Indonesian horticultural importers and Australian exporters were having in accessing the Indonesian market, helping me with my representations in trying to find solutions."
"He worked tirelessly representing not only his membership of Indonesian importers and exporters, but also the Australian fruit and vegetable growers and exporters who benefit from the valuable horticultural trade with Indonesia.
"He was a great friend of Australia and visited often. I'm happy we stayed in touch after I returned to Australia and happy to have counted him as one of my Indonesian friends."
Hendra's son Timothy Jowono, who takes over running PT Salitrosa AusAsia, said his father leaves a lasting legacy. "It's a legacy of fairness, of creating mutually beneficial relationships between Indonesia and foreign countries, whilst bringing fresh high-grade quality fruits to the Indonesian population," said Timothy.
"Not only that, but also educating our local farmers on where our local production is lacking. He believed everybody deserves to enjoy high-quality fresh fruit, and we'll continue to push for that cause."
Hendra was a regular visitor to Australia, as well as to the US and China, and four of his five children studied and lived in Australia. He passed away in Sydney with his family by his side.