Global fresh food specialist buys majority stake in Asia-based Fruit-X to create Fresh Fruit-X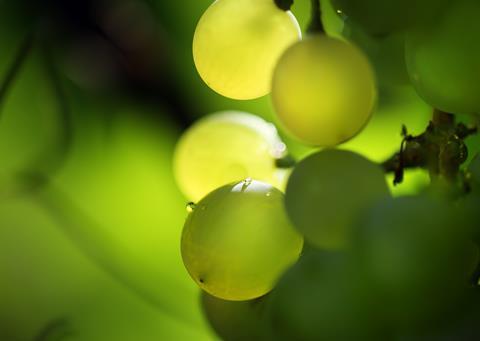 AM Fresh Group, a leading global player in genetics, agri-tech and farming, has announced it has acquired a controlling shareholding in Asia-based fresh fruit distributor Fruit-X.
The business, which will be rebranded as Fresh Fruit-X, will "spearhead varietal innovation and redefine the produce experience" for consumers in Asia, AM Fresh said in a media release.
Fresh Fruit-X will capitalise on the two companies' respective strengths to provide "best-in-class integrated solutions" to South-East Asian markets, according to the statement.
AM Fresh has a "robust vertically integrated model" underpinned by varietal innovation, with patented table grape and citrus varieties grown across Europe, South Africa, North America and South America. The group also boasts significant agri-tech capabilities and consumer and market intelligence functions.
Fruit-X brings to the table "an accomplished team of market experts", AM Fresh said, with a fast-growing customer base across Malaysia, Singapore, Indonesia, Myanmar, Vietnam, the Philippines, Hong Kong and the Middle East. Headquartered in Kuala Lumpur, the business has a "consumer-centric" model, supported by a network of infrastructure and service locations across Malaysia and Vietnam.
"Fresh Fruit-X will provide Asian retailers with a reliable global partner for access to premium patented varieties, an efficient supply chain model, a vast global network of growers, year-round quality and consistency, decisive customer and market intelligence, and sustainable practices," AM Fresh said. "Together, we'll create exciting experiences for consumers across South-East Asia."
The formation of Fresh Fruit-X also strengthens AM Fresh's partnership with Dutch international sourcing company, Everest, expanding the product range and retail customer base in Asia for both companies, according to the statement.
Fruit-X's managing director Jose Vottero hailed the formation of the new business.
"At Fruit-X, we have always highly valued our relationship with AM Fresh and are now proud to call ourselves Fresh Fruit-X," said Vottero.
"Our company objectives are aligned in providing the most efficient supply of fresh fruit to the South-East Asian market.
"Our independent strengths maintain a competitive edge by running strong local teams, which have an in-depth understanding of individually marked needs and requirements, while being supported by an industry giant in regard to supply, innovation and technology.
"This fuels our motivation to work hard towards our common goal of adding value by providing effective solutions and quality improvement, while offering packaging options and maintaining an efficient supply chain. Moving forward, we will stay true to our main pillars of transparency, honesty and partnership, which have been and will remain the cornerstone of our continuous growth."
Carlos Bonet, AM Fresh commercial director for North America and Asia, said the group was "extremely excited" about the new partnership in Asia.
"Following our close relationship with Fruit-X over the years, we are proud to say that we know each other well, we share the same principles and, more importantly our vision and strategy to grow in Asia-Pacific," said Bonet.
"This partnership unlocks bright growth potential for Fresh Fruit-X, the sort of growth that we seek, based on models which will bring transparency, trust, and excellence in service to our strategic partners. We are convinced that this is the right step forward."