The grower-exporter was one of several Peruvian companies praised for the efficient management of water resources
Peru's Agrícola Chapi has been officially recognised by the Global Compact, 2030 WRG and Aquafondo for its responsible water management.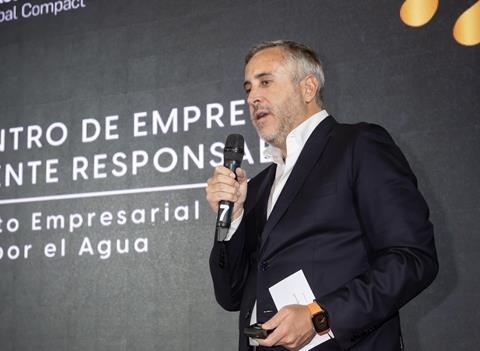 Together with Textil del Valle, Coca Cola, Backus, Nestlé, Newmont and Pepsico, the company was recognised for its good practices favouring the efficient management of water resources and sustainable projects for the country.
The recognition was marked at the V Meeting of Responsible Water Companies – Business Pact for Water, which took place on 3 November, an event that spotlights efforts of the private sector to responsibly manage the use of water and promote the participation of more organisations in when it comes to water security.
In 2004, Agrícola Chapi became the first Peruvian agribusiness to adhere to the UN Global Compact.
CEO Augusto Baerti commented: "Responsibly managing water and promoting initiatives that allow us to close gaps is a commitment that Agrícola Chapi assumes responsibly and decisively.
"Today it is impossible to talk about sustainable agribusiness if we do not take action and promote the active participation of the sector in the search for solutions to the water problem in the country."