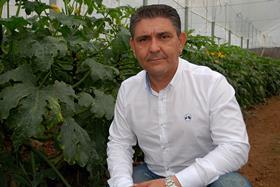 Spain's Agroponiente Group has launched a biodynamic agriculture line certified by Demeter as part of the ongoing expansion of its organic production.
The company now has 250ha of organic production and expects to produce 20,000 tonnes of organic fruit and vegetables this season, up from 18,000 tonnes in 2019/20.
The group said it has started the 2020/21 season with more organic acreage, growers and products than ever before.
Red and yellow Palermo peppers, cucumbers, mini watermelons, cherry and pear tomatoes are just some of the organic products it now offers, while its Demeter-certified range includes cucumbers, aubergines and Palermo and California peppers.
Developed by Dr Rudolf Steiner in the 1920s, biodynamic agriculture is a holistic, ecological and ethical approach to food production in which farmers strive to create diversified, balanced ecosystems.
Organic product manager Diego Oller said: "This is a project in which we're expanding steadily, without forcing excessive growth, consolidating the progress made in the previous season".