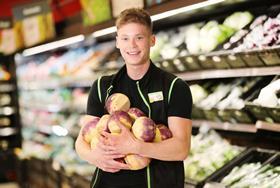 UK retailer Asda is teaming up with major food and drink brands to create a "sustainability" store, in an effort to test new means of ditching unnecessary plastic packaging.
This May, Asda's store in Middleton, Leeds, will become the first Asda in the country that allows shoppers to fill up their own containers with a range of products, including cereals, tea and coffee.
The store will also offer loose produce, including items like cucumbers sold without plastic packaging, while a range of recycling facilities will include a reverse vending machine for plastic bottles and cans.
According to Asda, the trial will be monitored from its head office, with customers asked to provide feedback over at least a three-month period prior to a decision on whether to roll out, retrial or stop the concept.
Roger Burnley, Asda's chief executive, commented: "This is a journey we can't go alone, which is why we invited our suppliers to innovate with us."
Initially spearheaded by independent retailers, major supermarkets are now increasingly trialling "unpackaged" models to reduce single-use plastics.
Last June, Waitrose launched a trial at a store in Oxford, offering refillable options, packaging-free loose fruit and vegetables and a frozen "pick and mix" section.
Meanwhile, Tesco is reportedly banning brands that use excessive packaging from its stores.
"Offering less packaging through refill initiatives at major supermarkets presents a massive step towards reducing the amount of plastic being thrown away," said Daniel Webb of campaign group Everyday Plastic.