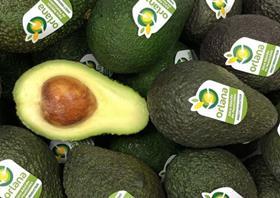 Rungis, Paris-based wholesaler Banagrumes has launched Orlana, a new brand dedicated to conventional fruits and vegetables that are grown according to ethical and eco-responsible practices or carry a quality mark, according to Réussir F&L.
"There are a lot of certifications and quality marks in the fruit and vegetables sector,' said CEO Alain Alarcón. 'As a result, consumers can feel ill-informed and unsure about the quality of fruits and vegetables. They want a guarantee. With Orlana, I hope to respond to our retail customers who are sometimes unequipped to deal with customers' questions.'
Alarcón said that Banagrumes' role was as a conduit between the producer and the consumer, passing on information about the producer's ethical or eco-friendly approach.
'Our strength is that we are in direct contact with producers engaged in various certifications and quality marks,' he said, 'and can distribute them as a wholesaler with the guarantee represented by Fel Partenariat [quality management system].'
The first three products under the Orlana brand are mangoes from Spain, PDO Mollar de Letche pomegranates from Alicante, Spain, and ZRP avocados from Peru.
"The Peruvian avocado campaign is over so we are switching to a Spanish avocado that offers the same guarantees,' said Alarcón. 'We are also coming to the end of the Spanish Orlana mango season. We supplied good volumes and the feedback from retailers has been excellent.'
The brand's portfolio is soon set to expand, Alarcón revealed, with the launch of Olarna lemons in the coming weeks.
'We will mainly offer a ZRP kiwifruit from Sicily,' he said. 'It comes from young plantations and offers a Brix that is 3-4° higher than the French counterpart.'
The arrival of Orlana follows Banagrumes' launch two years ago of its own organic brand, Bio Select. Next year, the company expects Fairtrade bananas to be added to the Orlana range.